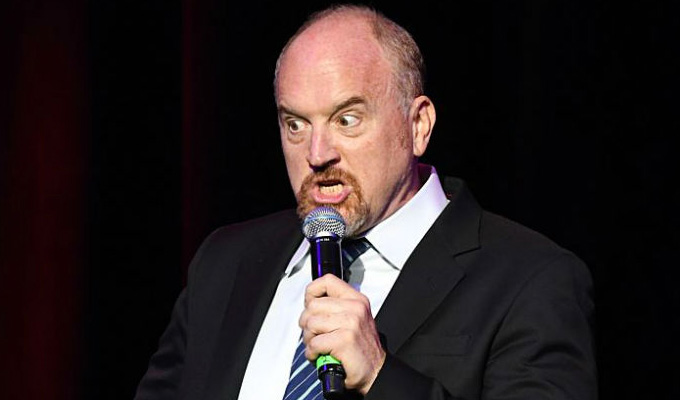 Louis CK to be the subject of a new documentary
Louis CK's fall from grace – and his subsequent rebuilding of his comedy career – is to be charted in a new documentary.
The film is being made for America's Showtime channel, five years after several women exposed the stand-up's misconduct via a New York Times article.
It will also examine the ongoing consequences of the #MeToo movement after Harvey Weinstein's crimes were exposed.
David Nevins, chairman of Showtime's parent company Paramount Premium Group, spoke about the project at the Edinburgh TV Festival.
As reported by the US trade press, Nevins said CK was 'a slightly different situation [from Weinstein] – a great, great comedian who has come back in his own way'.
He said the 'very interesting' film would feature the reporters who broke the story and added: 'I don't think the social changes that #MeToo has brought about are resolved at all. It is really complicated. And there is a bit of backlash against #MeToo [and] who needs to go away and who is allowed to come back.'
The documentary, directed by Caroline Suh and produced by Amanda Branson-Gill, is still in production. There is no news about whether a UK broadcaster will pick up the project.
Published: 30 Aug 2022