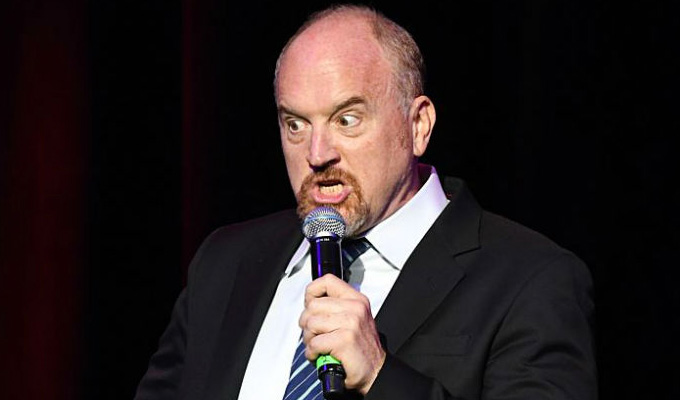 Cancelled? Not me!
Louis CK has announced his first major stand-up tour since his sexual misconduct scandal.
Allegations about his behaviour in 2017 looked set to fatally damage his career – but now he has announced a tour that takes in 30 US cities and a handful of international dates.
It kicks off with two nights at the 5,600-capacity Hulu Theatre at New York's Madison Square Garden on August 13, and also includes dates in Ukraine, Germany, Denmark and Romania next year.
No UK engagements are included in this annoucement. In 2019, he announced some UK club dates, but they were pulled within 24 hours following a fierce backlash from the comedy circuit.
In an email to fans, he said: 'I'm really looking forward to seeing your faces as I tell some rather impolite jokes and stories.'
When the scandal broke, CK was dropped from all the projects he was working on. Since then, he has done a number of low-key gigs and last year released a stand-up special via his website, in which he talked about being ostracised since his behaviour became public.
In one of the most high-profile cases of the #MeToo era, comedians Dana Min Goodman and Julia Wolov told how CK invited them to his hotel room during the 2002 Aspen comedy festival, stripped naked and began to masturbate. Several other women who worked with him came forward with similar stories, and CK admitted they were true, and that he had exploited the fact the junior comics looked up to him.
Published: 5 Aug 2021
Recent News
What do you think?