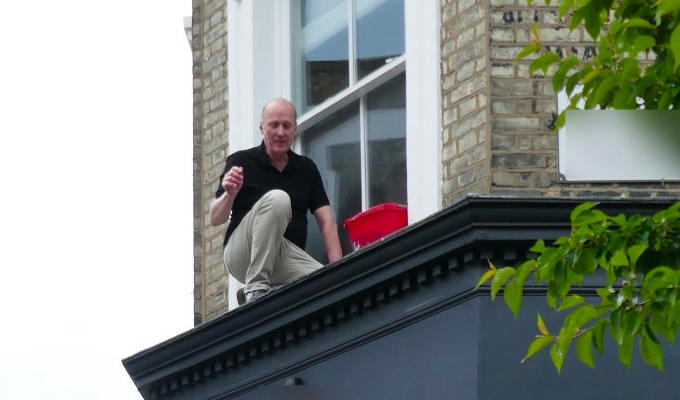 Ade me!
It sounds like something out of Bottom – but Adrian Edmondson has revealed that he had to be rescued by the fire brigade after his attempts at cleaning windows went wrong.
The comic and actor has admitted that he got trapped on his window ledge and that he had to call out to passers-by to get help.
But the 64-year-old also said he was relieved the fire brigade 'didn't snigger too much'.
Edmondson shared his embarrassment with his 328,000 Twitter followers yesterday:
Just trapped myself on a window ledge whilst cleaning the windows. Had to ask passerby to fetch help. Fire Brigade came. Small crowd gathered - thoroughly enjoying themselves. FB very kind and didn't snigger too much as they rescued me. How's your Bank Holiday?

— Adrian Edmondson (@AdrianEdmondson) May 2, 2021
And that was followed by a tweet showing him in his predicament:
I was that passerby, glad to have been of assistance! (photo redacted) pic.twitter.com/JjC5ZdG55T

— duncan cumming (@duncancumming) May 3, 2021
Published: 3 May 2021
Recent Punching Up
What do you think?