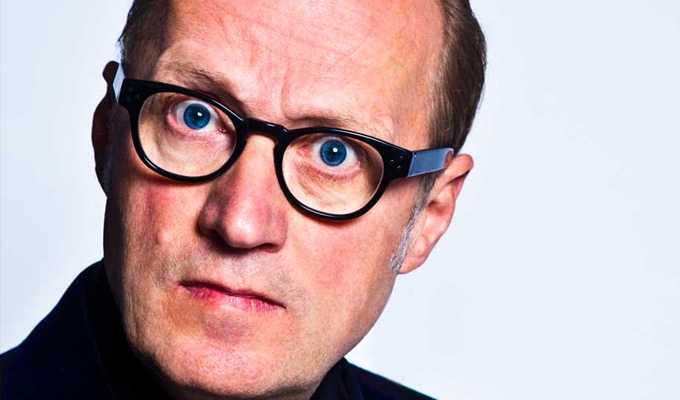 Adrian Edmondson
Date of birth:
24-01-1957
The son of an armed forces teacher, Edmondson attended Yorkshire's Pocklington School, before going on to study drama at Manchester University, where he met
Rik Mayall
and formed the partnership that was to become Twentieth Century Coyote. The pair took a show to the Edinburgh Festival in 1977 and on to London's fledgling alternative comedy scene at the Comedy Store Comic Strip.
The comedians from that latter venue went on to make The Comic Strip Presents shows for the new Channel 4, and Edmondson starred in their 1985 feature film Supergrass.
That year, he also married fellow Comic Strip performer Jennifer Saunders and the couple now have three children: Eleanor, Beatrice and Freya.
His most famous role is of Vyvyan in The Young Ones, written by co-star Mayall, Ben Elton and Lise Mayer. And in 1983, Adrian toured with Mayall in Kevin Turvey and The Bastard Squad, and their double act The Dangerous Brothers was also a regular strand of Saturday Night Live.
Other credits with Mayall include Filthy, Rich and Catflap, three series of Bottom and the subsequent live tour and in 1991 appeared in the West End production of Samuel Beckett's Waiting For Godot.
And solo he appeared in Lawrence Marks and Maurice Gran's Snakes and Ladders, Doctors and Nurses and Jonathan Creek. In 2005, he joined the cast of hospital drama Holby City.
In 1996, he wrote his first – and so far only – novel The Gobbler. And he has directed pop videos for The Pogues's Fiesta, Zodiac Mindwarp's Prime Mover and 10,000 Maniacs' Like The Weather.
He has more latterly been touring the UK with his band The Bad Shepherds; and in 2014 appeared in the West End play Neville's Island.
Read More