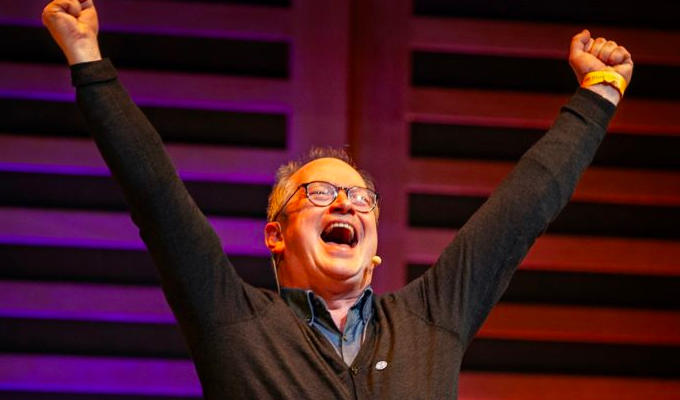 'The magic machine has become unmagic'
It's the gig that features the finest scientific brains alongside comedians and musicians.
But even that wasn't enough to stop the 24-hour Nine Lessons And Carols For Socially Distanced People falling offline for about 40 minutes overnight.
The internet at King Place, the London venue from which the marathon was streamed, went down around 2.20am, only to be restored just before 3am in time for a link to Australian comedians Shaun Micallef and Colin Lane.
And for all the show's focus on science and rationalism, when the link went down host and organiser Robin Ince could only say on Facebook: 'The magic machine that broadcasts our show has become unmagic.'
The interruption was a minor blip in a packed, marathon show that has raised almost £22,000 to be shared between Mind, Doctors Without Borders, Turn2Us and the Kings Place Music Foundation. Donate here.
Highlights of the 24-hour show, which started at midday on Saturday, included
Contributions from all the continents, including researchers in Antarctica
The discovery of around half a dozen new supernovae thanks to those viewing the show.
Appearances from astronauts including Helen Sharman, Chris Hadfield, Samantha Cristoforetti and Rusty Schweickart
Stewart Lee performing stand-up as Santa as well as appearances from comics Eddie Izzard Richard Herring, Milton Jones, Isy Suttie, Kevin Eldon, Marcus Brigstocke, Rachel Parris, Josie Long, Bec Hill, Kiri Pritchard-McLean and Lost Voice Guy, plus an appearance from Community's Joel McHale
Musical guests including Robert Smith of The Cure, Charlotte Church, Robyn Hitchcock and Tim Minchin who sang his emotive Christmas song White Wine in the Sun.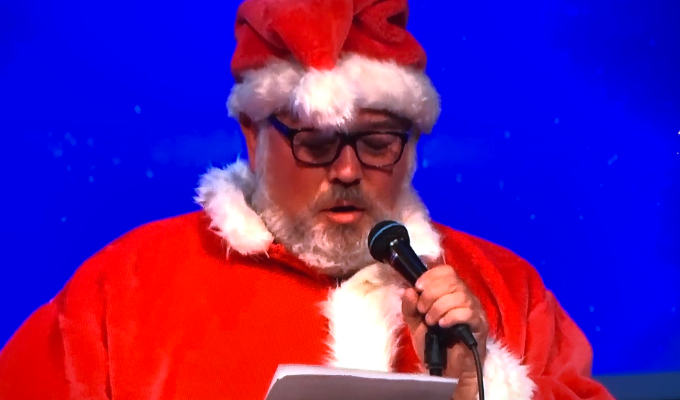 Published: 13 Dec 2020
Recent Punching Up
What do you think?