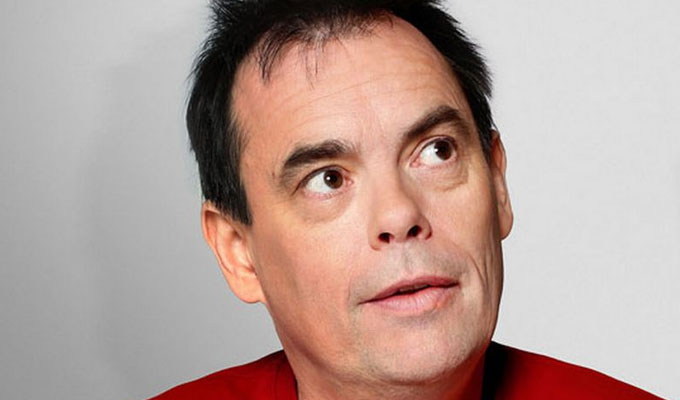 Kevin Eldon
Date of birth:
04-12-1960
Kevin Eldon started on the stand-up circuit in the early Nineties performing as the political poet Paul Hamilton, and occassionally he still performs the character at one-off live events.
However, it is for his TV work that he is best known, having taken part in many of the most critically-acclaimed comedy shows of the Nineties and Noughties.
One of his earliest collaborations was with Stewart Lee and Richard Herring, appearing on their Fist Of Fun series on radio and TV, and the follow-up This Morning With Richard Not Judy. He also regularly works with Chris Morris, appearing in Jam, Brass Eye and Nighty Night.
Other significant roles include Julia Davis' cancer-ridden husband Terry in Nighty Night, a key member of the team on the Big Train sketch show and the lead role of York in BBC Two sci-fi comedy Hyperdrive.
But his full list of credits reads like a 'best of' list of British comedies, with supporting roles in Smack The Pony, I'm Alan Patridge, Spaced, Black Books, 15 Storeys High, Look Around You, Saxondale, Stewart Lee's Comedy Vehicle and more.
Outside of comedy, his credits include Scrope in the BBC adaptation of Robin Hood.
His debut solo show, Kevin Eldon Is Titting About, premiered at the 2010 Edinburgh Fringe, and won the Chortle Award for best show the following year.
Read More