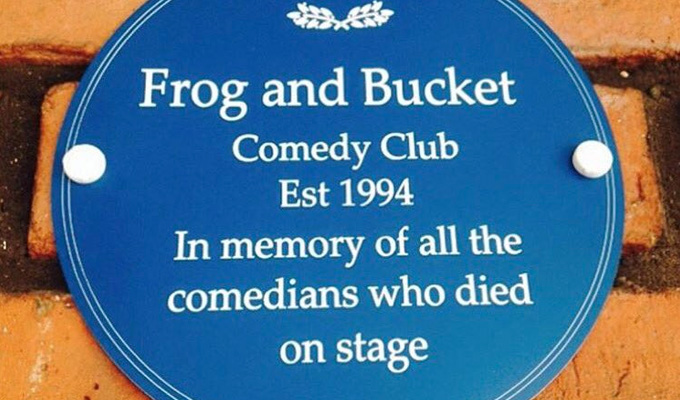 Plaque removal
The joke blue plaque on the wall of Manchester's Frog and Bucket comedy club has been nicked.
Unveiled two years ago to mark the 21st birthday of the club,it honours 'all the comedians who died on stage'.
It was described as 'a fitting memorial in honour of those that have fallen at the Frog, brought down by a cutting heckle or a deafening silence.'
The club tweeted an appeal for the plaque's return on social media today – and suggested that it has CCTV footage of the culprits.
Stand-up Martin Mor said: 'This is terrible news. We earned that blue plaque.'
The Frog and Bucket began at the Britannia pub, but in 1997 moved to its current 200-capacity premises in the Northern Quarter - a larger venue with a capacity of 200.
John Bishop, Johnny Vegas, Peter Kay and Jason Manford all played the venue in their eary days,
Published: 5 Sep 2017
Recent Punching Up
What do you think?