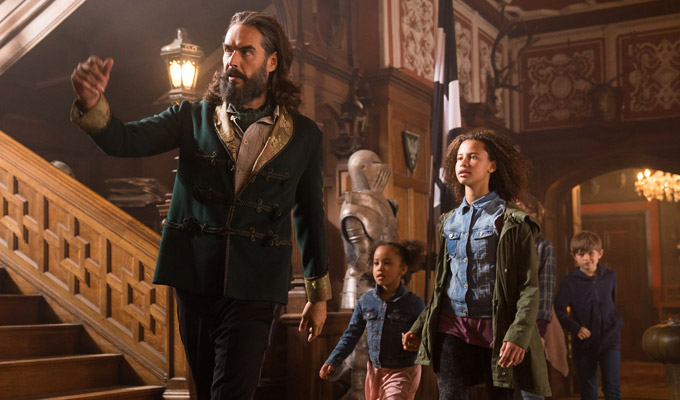 Release confirmed for Four Kids And It
Sky has confirmed a release date for its film version of Four Children And It starring Russell Brand.
Renamed as Four Kids And It, the movie also stars Sir Michael Caine, Matthew Goode and Paula Patton.
It will be available on Sky Cinema the same day as its theatrical release at Easter 2020.
Directed by Andy De Emmony, the film is based on Jacqueline Wilson's hugely popular 2012 children's book, Four Children And It, illustrated by Nick Sharratt, which was itself based on E. Nesbit's 1902 classic Five Children And It.
The story tells of a couple who – Patton and Good – who take their children on a family holiday to a Cornwall, where they discover a magical and grumpy Psammead (Caine), a creature with the power to grant magical wishes.
Brand plays an aristocratic oddball called Tristan, who wants to capture the Psammead – the 'It' of the title – for his own gain.
A film version of the original book was released in 2004 starring Eddie Izzard as the voice of It.
Sarah Wright, director of Sky Cinema, said: ' We are passionate about great storytelling and I know, with this fantastic cast, that our customers are definitely in for a treat this Easter.'
Published: 20 Dec 2019
What do you think?