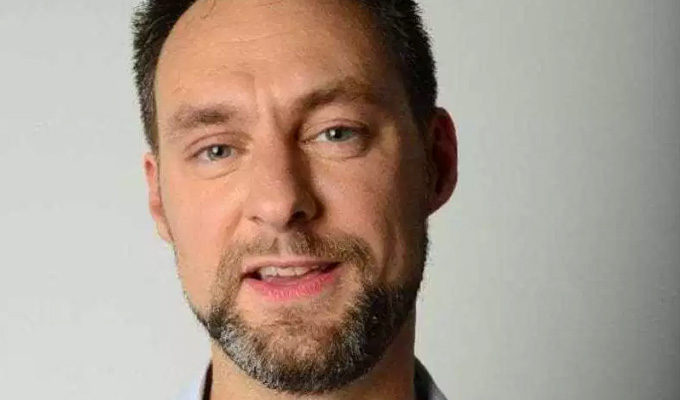 Leo Kearse polls just 114 votes
Leo Kearse polled just 114 votes in yesterday's Scottish Parliamentary election.
The comic - who was standing for Laurence Fox's Reclaim Party – won the support of just 0.3 per cent of those who voted in the Glasgow Pollock constituency.
He came eighth out of nine candidates, beating only independent Joseph Finnie, and means he loses his £500 deposit.
SNP's Justice Secretary Humza Yousaf, easily held the seat, with a slighly increased majority of 7,105.
Kearse was standing in opposition to the Hate Crime Bill, which Yousaf is guiding through Holyrood, saying it has a chilling effect on free speech and has criminalised jokes.
In a video announcing his candidacy earlier this year, he said: 'I don't want to be a politician. Politics is boring and everyone's ugly.
'But I have to stand against the SNP's Hate Crime Bill. Under the Hate Crime Bill if you say something that someone else perceives as abusive or intended to stir up hatred - no matter what you said or how you meant it - you could be prosecuted.
'Scotland has a proud history of iconoclastic boundary-pushing comedians: Billy Connolly, Frankie Boyle, Jerry Sadowitz. They are all hilarious and have all said things that would get them prosecuted under this Hate Crime Bill.
'The SNP's bill flies in the face of Scotland's proud history of free speech and individual thought. The police, the church, the legal profession and even us comedians have all expressed opposition to this hated hate bill.'
Nicola Sturgeon is easily on course to remain First Minister, but admitted that getting an overall majority for the SNP was 'a long shot'.
Published: 7 May 2021
What do you think?