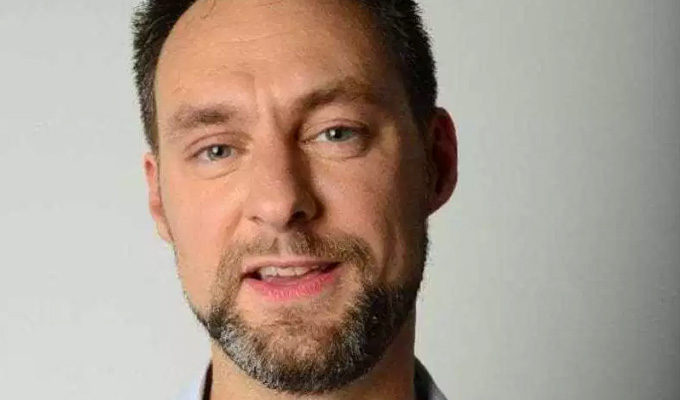 Leo Kearse stands for Scottish Parliament
Comic Leo Kearse is standing for election to the Scottish Parliament for Laurence Fox's Reclaim Party.
The stand-up, who describes himself as a right wing liberal comedian, will be contesting the seat of Glasgow Pollock, which SNP Justice Secretary Humza Yousaf holds with a 6,482.majority.
Kearse is standing in opposition to Hate Crime Bill, which Yousaf is guiding through Holyrood, saying it has a chilling effect on free speech and has criminalised jokes.
In a video announcing his candidacy in the May 6 poll, he said: 'I don't want to be a politician. Politics is boring and everyone's ugly.
'But I have to stand against the SNP's Hate Crime Bill. Under the Hate Crime Bill if you say something that someone else perceives as abusive or intended to stir up hatred - no matter what you said or how you meant it - you could be prosecuted.
'Scotland has a proud history of iconoclastic boundary-pushing comedians: Billy Connolly, Frankie Boyle, Jerry Sadowitz. They are all hilarious and have all said things that would get them prosecuted under this Hate Crime Bill.'
He added: 'The SNP's bill flies in the face of Scotland's proud history of free speech and individual thought. The police, the church, the legal profession and even us comedians have all expressed opposition to this hated hate bill.'
Fox – who has been a controversial figure since claiming a Question Time audience member was racist to accuse him of having white privilege - said he was '' so thrilled' to have Kearse join his party against the 'tyrannical' Hate Crime Bill.
Fox himself is standing for London Mayor on his 'anti-woke' Reclaim Party ticket.
Scotland's proportional representation electoral system means that as well as seeking constituency votes, Kearse also has a shot at representing the wider Glasgow region, which in 2016 returned four Labour MSPs, two Tories and a Green.
Published: 28 Mar 2021
Recent News
What do you think?