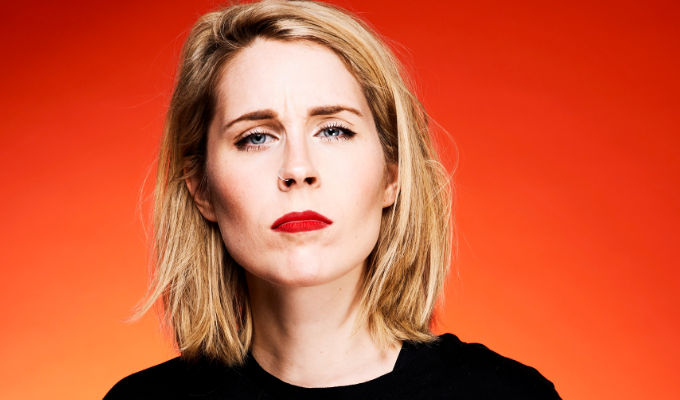 Promoter 'paid' male comics with the phone numbers of female acts
A comedy promoter 'paid' men who played his gig with the phone numbers of female stand-ups, rather than money.
The shocking story has been shared by comedian Stevie Martin, who has detailed the endemic misogyny on the British comedy circuit in a national newspaper article today.
'How are we supposed to feel respected, and even a part of, a community that appears to view us as sport?' she said.
Martin, who started in comedy as part of the female sketch trio Massive Dad, explained that she had to step away from the circuit because of the sexism they endured.
'It was depressing,' she wrote in the Daily Telegraph. 'A male MC once introduced us saying: "Next up is a sketch group and, oh, it's all women. I hope they're funny".
'We were constantly questioned over whether we wrote our own material, something my then boyfriend, also a sketch comedian, was never asked. During a televised live show, I waited in the wings, while my sketch partners were on stage, watching the most famous comedian on the bill mime-masturbate over their images on the monitor.
'Because of these experiences, we stepped away from the 'circuit' and would only do gigs run by trusted friends, or ones we had organised ourselves.
'This is something I continued when I went solo, relying on income from voice-overs and podcasts rather than regular gigs and while it's much nicer, it creates a barrier between me and the comedy industry that I'm sure hasn't done me any favours.'
Martin used her article to call for a clean-up of the industry, a process which stalled after an initial flurry of action in the wake of the MeToo movement.
The past couple of weeks have seen renewed activity calling out unacceptable behaviour on social media. Hardeep Singh Kohli has been accused of making unwanted sexual advances (he refused to comment); Shappi Khorsandi has spoken about being the butt of sexist behaviour; and a putative attempt to clean up the circuit through the newly-formed Live Comedy Association faltered when Tez Ilyas stepped down as the comedians' rep, admitting his own behaviour had fallen short.
In her article, Martin called on male comics to call out inappropriate jokes and report abusive behaviour to promoters, who should ban offenders.
• Chelsea Hart: It's time for real action against ALL the abusers in comedy
Published: 4 Jul 2020
What do you think?