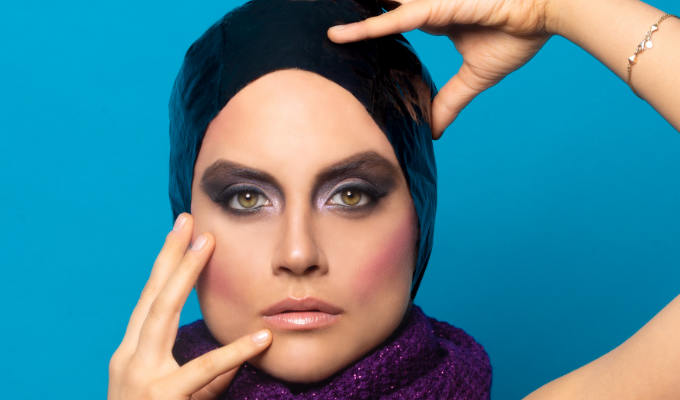 It's time for real action against ALL the abusers in comedy
Over the past few days, it seems as if a new reckoning has swept through the comedy circuit.
Once again people, many of them women, are feeling emboldened to speak up for themselves when it comes to sexual abuse and impropriety.
Names are being named. The broom is out to sweep away the trash. We feel proud for empowering those who have been taken advantage of, and we share all of our correct opinions over the various Facebook forums.
But, I find myself asking: haven't we been here before? Has anything changed? Is there actually any incentive for victims to come forward?
A while back, I posted in one such forum about my own #MeToo moment. A comedian, though I slept with him of my own (albeit drunken) free will, snapped a picture of my unconscious, naked body and sent it off to another act. A compromising picture of someone, taken or spread without their consent, falls under what is known as 'revenge porn' and is illegal.
I was only able to confront him many months later after a woman, who'd seen the evidence of what he'd done third hand, had the decency to tell me.
With three people corroborating his actions, and his own admission upon my outing him some time later, he was swiftly disowned by the vast majority of the circuit and hasn't been heard from since.
I was lucky. He wasn't famous. He wasn't a good comedian. No one gained much by standing up for him. There were no headline dates to rebook if he were gone. He was notorious for a wide range of inappropriate behaviour, and so I was believed. Comics called up promoters to warn them about who he was and removed him from their gigs. He lost his Edinburgh run. I was vindicated. Which made the harassing messages I received at the time, a lighter load to carry.
Contrast that to another situation: multiple women come forward with evidence against an established act. He continues to the Fringe, unaffected. But the comedian is well-known. He's liked. He's an award-winning act. People, presumably with all the right opinions, give him the benefit of the doubt. They 'can't believe it' and he continues, even now, to be booked by major UK clubs: the potential for him to take advantage of less-experienced acts, follows with him.
Many open secrets walk the backstages of comedy clubs, some now for decades. They are kept for those with connections and clout.
Louis CK, for example, didn't take advantage of open spots unbeknown to his colleagues. Rumours had circled for decades, kept in the grey area by an agent who would pursue 'troublesome' women in Louis' wake; women who were threatened with a defamation lawsuit should they ever come forward. No one is willing to name and shame TV acts with powerful lawyers. And on top that: they remain protected by their colleagues, among whom the open secret continues to be kept.
My personal triumph seems to be an abnormal one. The times I've actually bucked up the courage to say I'd been humiliated, I was believed, and swift action was taken on my behalf.
But there are those who continue, unwaveringly even now, to speak their accounts, never being believed. And many more, who bottle down their experiences, never to be spoken of.
I never told anyone about the drunk comic who interrupted the conversation I was having with my friend, by trying to bite my ear. I didn't tell many people about the time someone, who'd previously booked me, took it upon himself to tell me the sex dream he'd had about me. I can't count all the times I've been told first-hand about an instance that is quantifiably assault, and been asked to keep it quiet. For something called 'professional comedy' an amazing amount of unprofessional behaviour is allowed to persist, unchecked.
Is it because we don't care? To put it in black and white terms: yes. We don't care enough. But it might also be that, despite all agreeing that assault is wrong, none of us has come forward with any feasible ideas on how to broach a solution. Comedy isn't a single business after all, but, instead, hundreds of independent businesses that work simultaneously.
On top of that, there is no organised communication between them. This means that a club that isn't apprised of the latest online outrage, has no warning as to whether or not they are booking a potential serial assaulter. In any normal profession: there are sexual harassment laws that protect the workplace. However, that is one employee with one employer, not a self-employed artist with 500 employers. There is no HR department for UK comedy.
So what do we do? None of us are working and the circuit as we knew it has ceased to be. Projections point to a second wave of Covid-19. Award-winning comedians have taken up everyday jobs. We live in an unprecedented time.
Could we band together, while we all have the time, to create a safer circuit to come back to? Do we honestly believe the combination of late nights, boozy parties and socially inept adults, is breeding completely innocuous human behaviour?
The goodies on the circuit far outnumber the baddies, to be sure. My best friends on this earth are comedians. The bond one shares with their colleagues, in this unique and wondrous workplace, is vibrant. And it is that same vibrant camaraderie, which creates a culture of protection for people who, in any other profession, would be held to account.
As it stands, there is no incentive for victims to come forward. Trolls swarm their inboxes and threads, and for what? Their abuser writes seven paragraphs of 'sorry' (only after they've been publicly outed) and then lindy-hops on to stages across the country, after a dozen 'what a shames' are thrown around the Comedy Collective Facebook groups.
Can we not create our own 'Comedy HR Department'? The newly-formed Live Comedy Association has taken up some initiative and this may be a way forward.
Perhaps they could elect a board of people to whom victims can anonymously come to with evidence? The board could take con any number of intra-comedy grievances for individuals without an agent or union and liaise with police if, and when, it is necessary.
Because as it stands now, the only manner in which an individual can complain about their rapist is on social media forums, in full glare of up to 15,000 members. Could there really not be a better way? Or… should I just take a promoter's sex dream in my stride?
• Chelsea Hart is on Facebook and Twitter.
Published: 30 Jun 2020
What do you think?