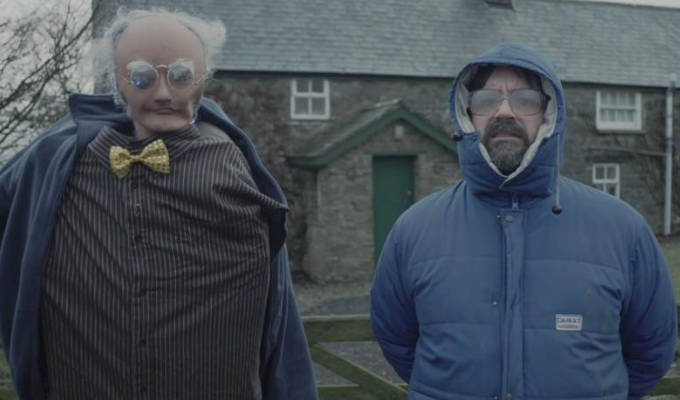 David Earl's Brian and Charles set to become a movie
After Life and Extras star David Earl is working on a movie based on his comedy circuit alter-ego Brian Gittins – and his robot best friend.
Brian and Charles is based on a 2017 short, with Film Four and the BFI funding its production as a fully-fledged feature.
In the short, Gittins is marooned in a remote cottage and decides to build a robot for company. But while things start off well tensions begin to rise - partly due to the fact that Charles has the cognitive ability of a four-year-old child and because he keeps eating Brian's cabbages.
Earl is again writing the script with Chris Hayward, who played Charles in the original.
The film is being produced by Rupert Majendie, who has just been signed up as head of comedy development for Steve Coogan's production company Baby Cow.
Watch the short, which received its world premiere at the SXSW film festival in Texas in 2018, here:
Published: 20 May 2020
What do you think?