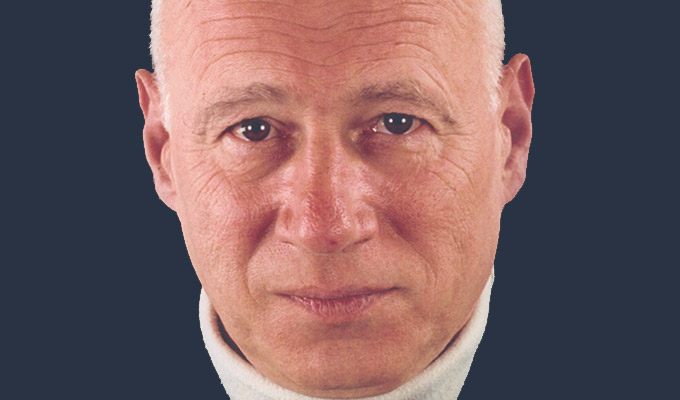 Rutles star Neil Innes dies at 75
Neil Innes – best known for his work with The Bonzo Dog Doo Dah Band and The Rutles – has died at the age of 75.
The comedian and musician was also known for his collaboration with the Pythons.
In a statement, his family said: 'It is with deep sorrow and great sadness that we have to announce the death of Neil James Innes on 29th December 2019.
'We have lost a beautiful kind, gentle soul whose music and songs touched the heart of everyone and whose intellect and search for truth inspired us all.
'He died of natural causes quickly without warning and, I think, without pain.
'His wife Yvonne and their three sons – Miles, Luke and Barney – and three grandchildren – Max, Issy and Zac – give thanks for his life, for his music and for the joy he gave us all.'
Born in Essex, Innes studied drama at Goldsmiths College, London, in the 1960s, when he started the Bonzo Dog Doo-Dah Band with other students, including frontman Vivian Stanshall. Together they wrote most of the band's songs, including their sole hit, I'm the Urban Spaceman. The surviving members had planned to play a farewell gig at the O2 Shepherds Bush Empire, London, in May.
In the late 1960s, Innes appeared with the Bonzo Dog Band on both seasons of the British children's television series Do Not Adjust Your Set which also featured David Jason, Eric Idle, Terry Jones, and Michael Palin.
From there Innes became closely associated with the Monty Python team, contributing music to their albums Monty Python's Previous Record and The Monty Python Matching Tie and Handkerchief, as well as their final TV series in 1974, after John Cleese temporarily left.
He appeared on stage with the Pythons in the 1970s and rote original songs for Monty Python and the Holy Grail including Knights of the Round Table and Brave Sir Robin" He appeared in the film as a head-bashing monk, the serf crushed by the giant wooden rabbit, and the leader of Sir Robin's minstrels.
After Python finished its original run on UK television, Innes joined withIdle on the series Rutland Weekend Television, a sketch show which ran for two series in 1975 and 1976, which spawned Beatles spoof The Rutles (aka the 'prefab four'), in which Innes played the character of Ron Nasty, loosely based on John Lennon.
After Rutland Weekend Television, Idle moved to the United States, and Innes went on to make a solo series in 1979 on BBC television, The Innes Book of Records, which ran for three series.
He voiced the 1980s children's cartoon adventures of The Raggy Dolls, occasionally stood in as the pianist on the Radio 4 panel game I'm Sorry I Haven't a Clue and with the Comedy Store Players, and consistently toured.
In late 2010, Innes formed The Idiot Bastard Band with Adrian Edmondson, Phill Jupitus, Simon Brint and Rowland Rivron.
Among those paying tribute today were writer Mark Lewisohn, who wrote on Twitter: 'Deeply saddened by the death of Neil Innes. I fell for Neil's humour and humanity with the Rutland Weekend Television album in 1976. Big fan ever since and saw/met him many but not enough times. Loved his brilliant witty music, loved him. Mankind will miss his wry sagely wisdom.'
Comic Jay Foreman added: 'Neil Innes was given the task of parodying the Beatles, and accidentally created a body of music that was every bit as good. If you haven't yet treated yourself to the Rutles, today, the day we lost Neil Innes, is a great day to start.'
Veep wWriter Simon Blackwell said: 'ncredibly sad to hear that Neil Innes has gone. The Innes Book Of Records was one of the most beautiful, innovative and funny shows I've ever seen. The Rutles' songs, of course, beyond perfection. What a talent and what a horrible loss.'
And Arthur Smith said: 'Neil Innes was a unique talent and a beautiful man. Fly sweetly Neil'
Published: 30 Dec 2019
Recent News
What do you think?