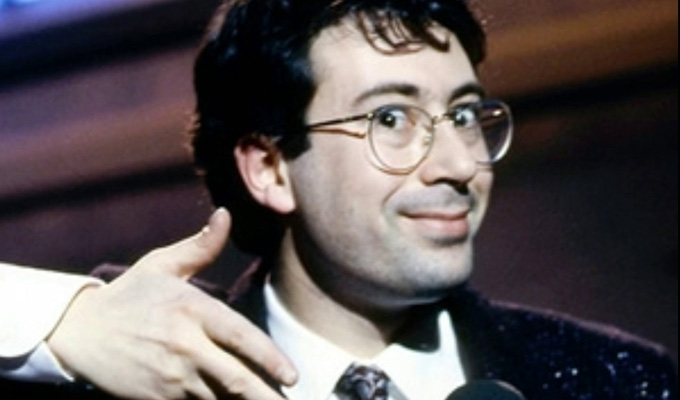 'Tired, boring, repetitive, unfunny PC rubbish'
Much of the newspaper coverage of alternative comedy in the 1980s and 1990s saw it as an 'unwelcome revolution' tied in with humourless political correctness, an academic has discovered.
Media reports often portrayed the movement as unpopular and unfunny, with journalists frequently using a version of the line that 'alternative comedy is an alternative to comedy'.
Nor was negative coverage restricted to conservative papers such as the Daily Mail – with liberal broadsheets often propagating the same idea.
For example, in the Independent in 1995, David Tyer wrote of the 'tired, boring, repetitive, unfunny PC rubbish known as alternative comedy', while Ben Thompson wrote of the 'ideological tyranny' of the new generation. Two years earlier, The Guardian's William Cook suggested alternative comedy as practised by the English was 'a cold mechanical monster',
With little foresight, the Times wrote in 1993 that 'these new stars such as Rik Mayall, French and Saunders and Harry Enfield have as yet not come up with the mass audiences that prime-time television demands.'
The examples were compiled by Neil Washbourne, a senior lecturer in media studies at Leeds Beckett University and presented to the Alternative Comedy Now conference at the University of Kent last week.
Dr Washbourne said there was 'little existing and sustained analysis of alternative comedy' through the mainstream press, and there was often confusion in reports about what alternative comedy really was.
Among his findings were that:
The phrase 'alternative comedy circuit' was not used in newspaper until1987, eight years after the movement started;
That between 1981 to 1997, Ben Elton was the figure most associated with alternative comedy in the mainstream media, with 183 mentions; followed by Rik Mayall (61), Alex Sayle (57) and Jo Brand (53);
That some reports considered alternative comedy a way that the working-class art of stand-up was taken over by middle classes
However, the Daily Mail took issue because with the movement as it ridiculed the middle-classes and the middle-aged – the newspaper's core audience.
His predominant finding was reports of alternative comedy as a politically correct cult' – to the extent that Dawn French 'recruited' Lenny Henry to the cause. While the Mail said what Ben Elton's public wanted was 'cliched, progressive, political correctness dressed up as daring satire'.
---
---
Published: 5 May 2019
Recent News
What do you think?