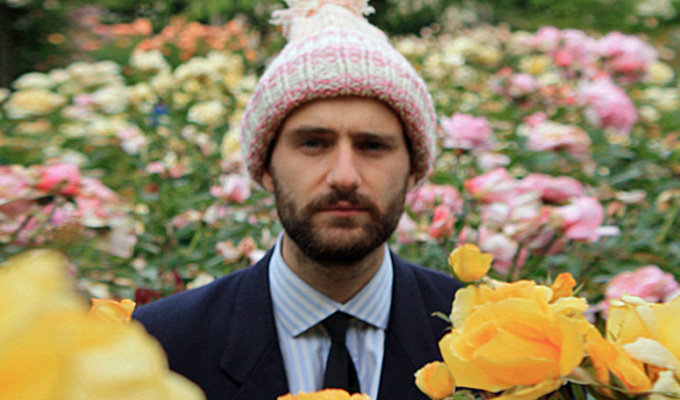 Why comedians shouldn't tell audiences how original they are being
Avant-garde comedians who break out of their routines to explain how experimental they are being could be doing themselves no favours, one academic claims.
Such self-referential comments are often seen as a way of bringing an audience on board with more alternative material – but it could backfire because it sets expectations too high.
That's the view of Ed Wilson, an associated lecturer at the University of Kent. Presenting a paper at the Alternative Comedy Now conference at Canterbury this week, he acknowledged that 'meta' comments could give audiences a frame of reference, a way of explaining that 'that the deviation from conventions is a choice, not an error or incompetence.'
'But by playfully framing it as something apart, something that achieves more than the minimum standard of originality, it invites audience members to consider their response and whether the performance meets those standards of originality,' he noted.
Wilson cited the example of Ben Target, pictured, whom he had interviewed for his paper, and his 2012 Edinburgh debut in which he emphasised his originality.
But the academic said that after being told that, as a viewer he made connections to Steve Martin, as Target dressed in white, used props and ended his show by leading the audience out into the street.
'Once you identify those connections they keep occurring to you,' Wilson said. 'That impulse to disprove the claim of originality is evident in reviews of the show. Critics acknowledged its inventiveness but also that parts were not entirely new.'
Wilson said Target was given Martin's memoirs, Born Standing Up, during that 2012 Fringe run, and was 'gutted' to find that the American star had pioneered the ideas he was using, decades ahead of him.
The academic suggested why highlighting how original a piece of comedy was could be counter-productive. 'The freedom to fail is a precondition of originality,' he said. 'The attempt to avoid failure [by explaining the work] is a potential factor in its actual failure to achieve the standards of originality it aspires to.'
Wilson defined alternative comedians as those who prized originality of writing and performance above everything else – and would not, for example, seek simply to find new jokes on given subjects or observations.
He said such comics – setting themselves aside from the 'perceived risk-aversion of stand-up audiences in larger venues and the domination of a certain type of comedian in the comedy boom of the 2000s '– found 'artistic satisfaction in the profundity of getting away from the minimum standard of originality'.
---
---
Published: 4 May 2019
Recent News
What do you think?