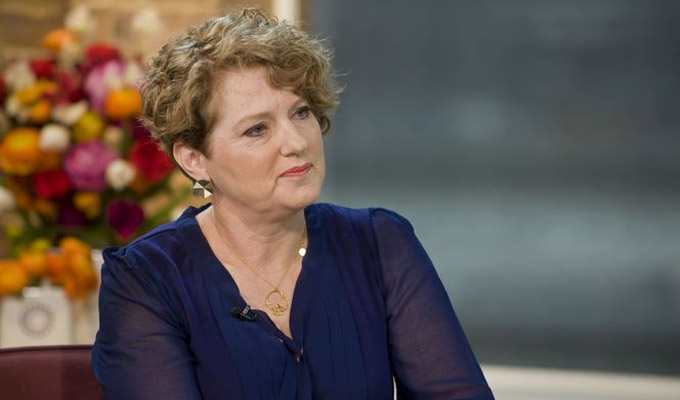 Have we got female topical comedians for you?
The week's comedy on TV and radio.
Sunday July 15
THE MISADVENTURES OF Romesh Ranganathan: This week, Albania is Ranganathan's unlikely holiday destination, with the comedian visiting the beaches when the temperature is -10C, undertaking overnight wolf patrol; and getting a tattoo emblazoned across his forearm. He also explores the gulf between rural farmers and the billionaire playboys. BBC Two, 9pm
WORDS AND MUSIC: THE NEWS: As the world frets about 'fake news', Radio 4's News Quiz host Miles Jupp and radio news presenter Kathy Clugston, read poetry and prose about the media and journalism, with music and archive clips.Readings include extracts from the autobiographies of Andrew Marr and Barry Norman, poems by T.S. Eliot, Siegfried Sassoon and Carol Ann Duffy and novels by Evelyn Waugh, Michael Frayn and Anthony Trollope. Radio 3, 5.30pm
Monday July 16
EARLY DOORS: Craig Cash's gentle story of 'life, love, loneliness and blocked urinals' in The Grapes pub starts a repeat run on Gold with a double bill, ahead of its live UK tour. Gold, 9.20pm
THE ROAST OF ROB LOWE: A repeat airing for the 2016 roast which featured Jimmy Carr, Peyton Manning, Jeff Ross, Nikki Glaser, Rob Riggle, right-wing commentator Ann Coulter, and the soon-to-be Mr Ariane Grande, Pete Davidson, who came in for quite a lot of stick. Comedy Central, 10pm
TOP OF THE BILL: This is a rare documentary from 1971 that features the likes of Ken Goodwin, Charlie Chester and Sally Barnes as it explores the heyday of variety and the history of the Water Rats showbusiness charity. Talking Pictures TV, 8pm
Tuesday July 17
THE SOUTH BANK SHOW ORIGINALS: Melvyn Bragg opens the archive of The South Bank Show for a new series of classic episode, kicking off with the double bill of Billy Connolly and Joan Rivers. Sky Arts, 11pm
Wednesday July 18
COMEDY CENTRAL AT THE COMEDY STORE: Some of the UK's best comedians gather at the famous venue for a fifth season of showcases. It kicks off with Ed Gamble introducing Fin Taylor, Mae Martin and Mo Gilligan… and rest of the season's line-up is here. Comedy Central, 10pm
Thursday July 19
JOE LYCETT'S OBSESSIONS: In this new series,like an anti-Room 101- guests chat about their passions: Katherine Ryan shares her love of the Kardashians, Radio 1 DJ Greg James introduces Lycett to cricket, and Mattie Faint, curator of the Clowns' Gallery And Museum in East London talks about… well, take a guess. Radio 4, 6.30pm
JOHN BISHOP IN CONVERSATION WITH... Paddy McGuinness is his guest this week. W, 10pm
Friday July 20
WHERE'S THE F IN NEWS: It's the BBC's new all-female topical panel show, hosted by Have I Got News For You producer Jo Bunting (pictured) and with guests in episode one including Jo Brand and Zoe Lyons. Radio 4 say they will take 'current events and lifestyle trends as a starting point for a series of fresh and funny challenges'. Radio 4, 6.30pm
Published: 15 Jul 2018
What do you think?