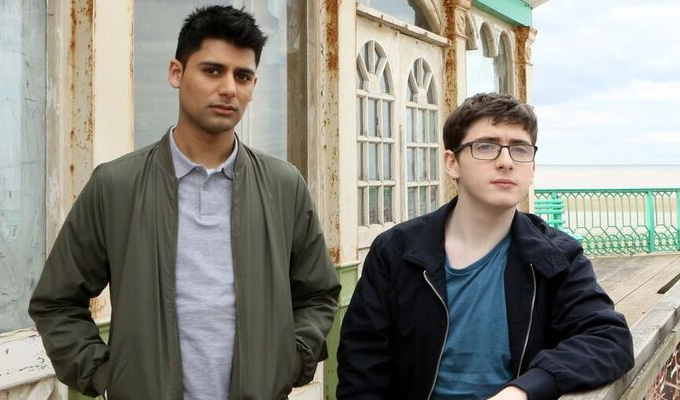 Comedy movie Eaten By Lions gets its world premiere
British comedy film Eaten By Lions is to receive its world premiere at this year's Edinburgh Film Festival, it has been announced.
The movie stars comedian Jack Carroll, who has cerebral palsy, and Tomb Raider actor Antonio Aakeel as two half-brothers, Omar and Pete, who were raised by their grandma after their parents were killed by lions in a bizarre accident.
When their beloved Gran passes away, they try to track down Omar's real father, who they think is a Bollywood actor, only to find him living in Blackpool.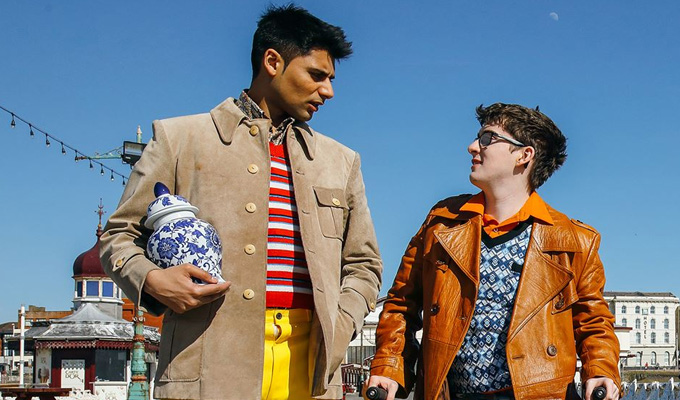 Director Jason Wingard said: 'The story is essentially about the importance of family. I wanted the viewer to forget about incidentals such as race or disability and focus on the characters.
'It's an attitude we applied to everyone in the film really. The story deals with big contemporary issues – class, diversity, disability, inter-racial relations, foster and adoption, sexuality, love, life and death – in a sharp and often irreverent way. A comedy with heart without skimping on laughs.'
Carroll added: 'I loved the warm, yet still cutting edge nature of the comedy, the expertly drawn characters and the positive message at the heart of the story.'
The cast also features a number of well-known comics, including Johnny Vegas as 'a cross-dressing hotelier with a heart of gold', who never leaves his hotel.
He said: 'It's a very relatable story about searching for something... like we all do, and the realisation that what you think you're looking for is often right in front of you.'
Tom Binns plays a fortune-teller in the style of his psychic character Ian D Montfort:
Vicki Pepperdine and Kevin Eldon play a married couple:
And People Just Do Nothing's Asim Chaudry plays Irfan, the owner of the first Indian and Pakistani gift shop in Blackpool:
Comics Janice Connolly – known as Barbara Nice on the circuit – Phil Ellis and Peter Slater also have roles along with soap actors Nitin Ganatra (EastEnders) and Hayley Tamaddon (Emmerdale).
Shot last year, the film is based on Wingard's 2014 short Going To Mecca, which also starred Carroll, but featured Aqib Khan as his half-brother.
Eaten By Lions will receive its world premiere in Edinburgh on June 21, and then be screened at the London Indian Film Festival from Monday June 25.
It is written by David Isaac, whose credits also include Coronation Street and Lunch Monkeys, and produced by Hannah Stevenson..
Published: 23 May 2018
Recent News
What do you think?