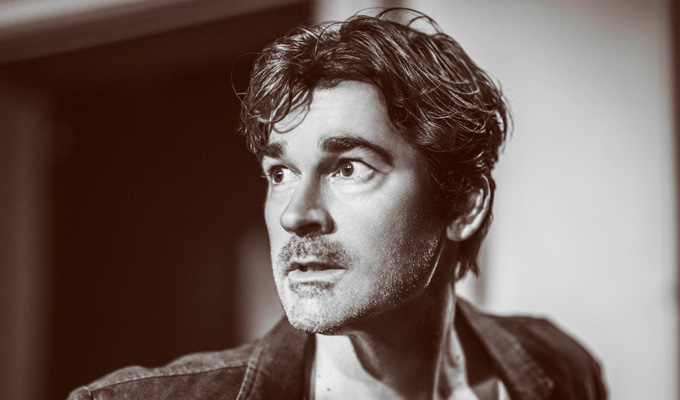 An embarrassment of Riches
The best of the week's live comedy.
Sunday February 25
OXFORD: It's allegedly a work-in-progress, but it's in the city's biggest venue, the New Theatre, tickets are more than £30. So it's fair to say Michael McIntyre's three-night stint here better be up to scratch, especially as his Big World Tour 'proper' kicks off in Plymouth on Thursday.
EDINBURGH: Super-creative John-Luke Roberts returns to the Monkey Barrel, where he previously performed his wonderfully absurd Look on My Works, Ye Mighty, and Despair! (All in Caps) during the Fringe. His outrageous vowel-mangling Chaucer is particularly memorable… Review
Monday February 26
LINCOLN: After a cracking start at Warwick Uni last week, the Chortle Student Comedy Award continues apace this week, with a gig at the Engine Shed tonight then Cafe Mondial at the University of Reading on Tuesday and Cardiff venue 10 Feet Tall on Wednesday. Non-students are welcome and there will be tickets on the door each time.
Wednesday February 28
LONDON: Dark and intense Welsh comedy duo The Death Hilarious - nominated as best newcomers in this year's Chortle Awards - bring their show The Scum Always Rises to the Soho Theatre for a four-night run. Review.
LONDON: 2018 Chortle award nominee Adam Riches embarks on a five-night run at the Vaults festival, beneath the Waterloo railway arches, tonight. But there's a difference as he's performing a different show every night. Today it's a mixed-bill affair featuring John Kearns and others; tomorrow it's a work in progress with three 'pocket-sized ideas that may or may not be his show or shows for Edinburgh 2018'. Friday he'll be reprising his 2003 Fringe debut. Of it he says: 'Boy did it tank! Whoa. I'm talking full-on Sherman here. Low audiences, bad reviews, terrible post-Fringe blues. I actually gave up writing and performing for a whole year and a half… BUT I think they were wrong.' Then on Saturday the more widely acclaimed Victor for m 2007, and finally award-winning Adam Riches - Edinburgh Fringe 2011 at Chortle.co.uk">Bring Me The Head Of Adam Riches on Sunday. Phew! Shows are at 9.15pm each night,
Thursday March 1
GLASGOW: Talented musical impressionist Jess Robinson – as seen on the 2017 Britain's Got Talent semi-finals – kicks off her new tour. Here Come The Girls at the Oran Mor. It runs right through to the end of April and her tour dates are here.
LONDON: The crossover of free speech campaigning and comedy has never been stronger, so tonight's benefit at the Union Chapel in aid of pressure group PEN is very timely.And also just happens to have a top-drawer bill: John Hegley, Kevin Eldon, Pippa Evans, Robin Ince and Nick Revell.
CARDIFF: It's rare this happens,but it's an all-Welsh bill at the Glee this weekend with Lloyd Langford, Mike Bubbins and Robin Morgan, who are joined by Kiri Pritchard-McLean tomorrow.
Saturday March 3
LONDON: Based on their reviews, this bill at Alleyn's School in Dulwhich have more stars than your average galaxy: Serial Edinburgh nominee James Acaster, winner John Kearns, Chortle breakthrough nominee Desiree Burch and nonsense-monger Stuart Laws.
DARLINGTON: A varied bill at the Forum Music Centre tonight with thought-provoking blowhard Brendon Burns, erudite punster Glenn Moore, refreshingly honest Sarah Callaghan, and circuit stalwart Danny Deegan.
• Search our full listings for comedy near you using the pull-down menus on the left of this page.
Published: 25 Feb 2018
What do you think?