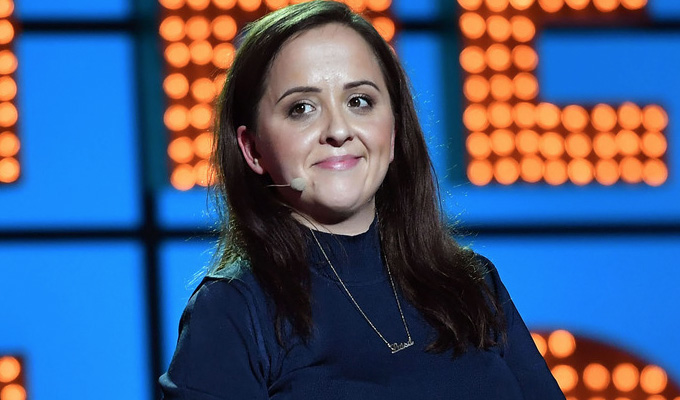 Walking in a winter Omielan-d
The week's best live comedy.
Sunday December 10
LONDON: The UK Jewish Comedy Festival finishes at the JW3 centre tonight, including Mark Steel's Who Do I Think I Am?, a story that's, appropriately enough, all about identity - as well as being a cracking yarn full of unexpected twists and turns.
Monday December 11
LONDON: Spencer Jones, that 21st Century Tommy Cooper, starts a long Soho Theatre run of his wonderfully silly show The Audition, about his hapless alter-ego The Herbert's attempts to land a role in a big movie. Review.
LONDON: In A Very John Kearns Christmas, the Edinburgh Comedy Award winner returns to Battersea Arts Centre with a show based on recordings of his family festive dinners gone by, accompanied by a running commentary that evokes the same feelings of home and ritual as Christmas itself. The show's here all week, and you can read our review from last year's run here
CANTERBURY: The Marlowe Theatre hosts a great night of comedy, with every act a headliner. David O'Doherty, fresh from his appearance on last week's Live At The Apollo, joins Edinburgh Comedy Award winner John Robins, wry and dry Phil Wang and the epitome of the fey middle class, Hal Cruttenden.
Wednesday December 13
DUBLIN: US comic, podcaster and huge UFC fan Jim Norton is making a brief trip this side of the pond, with a night a Vicar Street today, then London's Leicester Square Theatre on Thursday and Friday.
Thursday December 14
LONDON: Luisa Omielan has had a tough year, but is not one to shy away from covering big, serious issue in her stand-up. The result remains funny – never flippant – but with a rare emotional depth. Her tumultuous 2017 ends with a gig at the Shepherds Bush Empire tonight, and expect a resilient, celebratory vibe. Tickets are available here here . If you missed her on Live At The Apollo last week, here's that set:
.
LONDON: It's Barry From Watford's Christmas On Ice extravaganza at the 100 Club tonight… though lower your expectations for ice-dancing spectacles: the only spectacles are really on the end of his nose. There will, however, be off-the-wall comedy from Barry and Tina T'urner Tea Lady – and impassioned invective from Chris McGlade.
Friday December 15
BIRMINGHAM: A personification of the spirit of Christmas – generous, playful and juts a little over-exuberant – Barbara Nice hosts her festive party at the MAC tonight and tomorrow.
Saturday December 16
LONDON: After a few years' hiatus, Nine Lessons and Carols for Godless People returns for four nights of science, comedy and music at Conway Hall, with Robin Ince as the shambolic ringmaster.
LEICESTER: The fine observational comedy Seann Walsh heads a strong Bottle Rocket Comedt line-up at the Y Theatre which also includes Jake Lambert, Rhys James and Charlie Baker.
Published: 10 Dec 2017
What do you think?