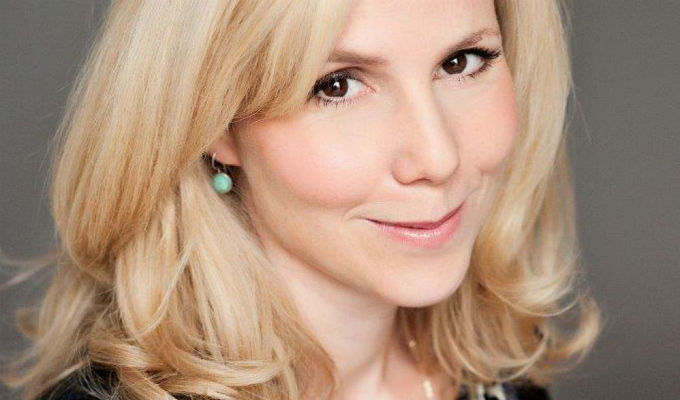 Sally Phillips to curate The Museum Of Curiosity
Sally Phillips is set to be the next curator of Radio 4's Museum Of Curiosity.
The news was revealed by the show's permanent host, John Lloyd, during an interview at the Latitude Festival today.
Phillips - famed for her roles in Smack The Pony, I'm Alan Partridge and Miranda – follows the likes of Noel Fielding, Sarah Millican, Jimmy Carr and Bill Bailey. The last series, which aired in January and February, had Jo Brand as curator.
Lloyd let slip the news – yet to be confirmed by the BBC - as he was asked about his favourite items guest had suggested for the imaginary museum over the show's ten series.
He said his favourites were Pamela Stephenson's 'obscure object of desire' – a plinth that displays whatever the viewer wants – and Brain Blessed's suggestion: a yeti.
Lloyd also revealed that when Blessed arrived at the recording of the show he had two massive black eyes, and boldly exclaimed: 'I've just been kicked by a fucking horse.'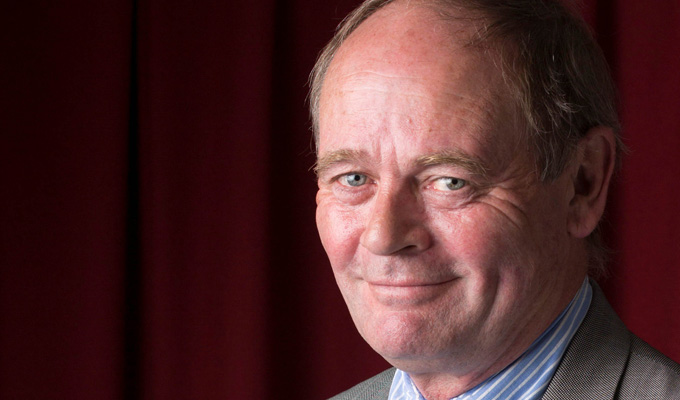 As well as predicting that a planned new US version of Spitting Image – which he originally produced – would never make it to air because of risk-averse network executives, Lloyd told interviewer Viv Groskop several stories from his career, including:
The time he arrived at one of David Frost's famed cocktail parties at the same time as Elton John, who he'd never met before, only for the superstar musician to turn to him and say: 'Fuck me, look who's here!' as even he was impressed by the guest list.
How at the same party, he was cornered by Leon Brittan's wife Diana, who complained about the portrayal of her husband on Spitting Image, telling Lloyd: 'You've given him five warts on his face and he's only got three' – only for the one-time Home Secretary to ''jump out of a bush' and count them, to prove her point.
The problems than beset a Barclaycard advert he shot Rowan Atkinson in the guise of his secret agent Richard Latham and Henry Naylor as his sidekick. The team had flown to Bora Bora for a scene in which Naylor was rowing a dinghy as Atkinson threw up a pair of binoculars and caught them single-handed. But when they got there, Naylor revealed he couldn't row, so the boat had to be towed out into the lagoon, Then Atkinson said he couldn't catch. 'I know you can't Rowan,' was Lloyd's response. 'But Richard Latham can.' And he subsequently got the catch right first take.
That Spitting Image landed in trouble with IBA broadcast watchdogs over a scene in which Norman Tebbit liquidised an arm and drank it… until Lloyd explained it was not supposed be funny but an 'homage to Jonathan Swift'… at which the stuffy regulator nodded sagely and said: 'Ah yes, satire' and took no further action.
Published: 15 Jul 2017
What do you think?