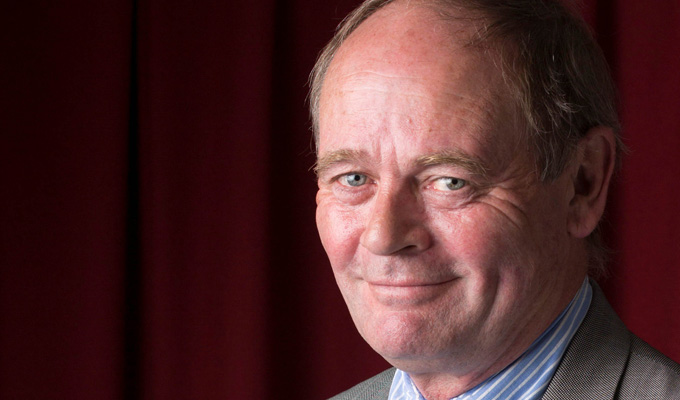 John Lloyd
Date of birth:
30-09-1951
John Lloyd is probably comedy's most successful producer, with credits including Blackadder, QI, Spitting Image and Not the Nine O'Clock New.
He started his career in 1974 as a producer with the BBC, where he created or co-created The News Quiz, The News Huddlines, To The Manor Born and Quote... Unquote. He also co-wrote two episodes of the Hitchhiker's Guide To The Galaxy with his old university friend and flatmate Douglas Adams – making Lloyd the only person ever to have collaborated with him on a Hitchhikers script.
In 1979, Lloyd moved to TV, with the creation of Not the Nine O'Clock News. Four years later, he produced the first series of Blackadder, and the following year created Spitting Image with Peter Fluck and Roger Law for ITV.
In 1987, he eased off work, directing only the odd TV commercials, until 2003 when he returned with a new TV show: QI
Lloyd has narrowly avoided being a big star himself, having presented pilot episodes of both Have I Got News For You (which was then tentatively titled John Lloyd's Newsround) and QI. However, in both cases he decided other people would make better hosts, and stood aside for Angus Deayton and Stephen Fry. He did, however, remain as presenter of the Radio 4 series, The Museum of Curiosity, which he co-created.
In 2007, he experienced a rare flop: launching an internet comedy company Comedy Box, which closed after two years.
He was awarded a CBE in the New Years Honours at the end of 2010.
Read More