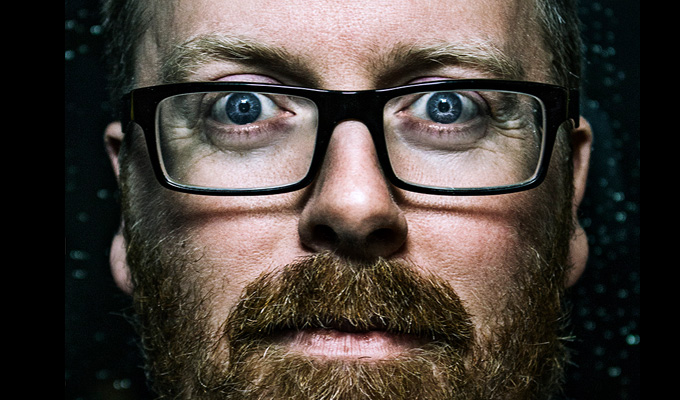 Frankie Boyle set for topical BBC show
Frankie Boyle is to return to the BBC with a topical comedy show.
Although details of the programme are being kept under wraps, it would follow his iPlayer Autopsy specials about the Scottish referendum, the last general election and the US presidential election.
BBC Two controller Patrick Holland said he wanted Boyle to lend a 'contemporary' tone to the channel.
Speaking at a programme launch today, he told reporters: 'If we're going to be making the channel feel more contemporary and more relevant, we want to be looking at the issues of the day and Frankie is one of those voices that does that. He's an extraordinarily strong voice and a very passionate voice. He has the ability to explore some of the issues of the day.'
And although Boyle has previously landed the BBC in hot water with his jokes, Holland said: 'Frankie knows that he's going to be working on the BBC and… there are BBC guidelines.'
BBC comedy chief Shane Allen has long been a supporter of Frankie Boyle, and previously oversaw his show Tramadol Nights while at Channel 4 – where he made his most controversial broadcast joke, about Katie Price's disabled son Harvey.
But the tabloid-fuelled outrages have not made him a pariah at the BBC and he as appeared on Have I Got News For You and Radio 4's News Quiz without incident.
Boyle has previously described the BBC as a 'great institution' but warned it had become 'cravenly afraid of giving offence'.
Last month, Holland commissioned the topical parody show The Mash Report, fronted by Nish Kumar and originated by the creators of parody website The Daily Mash,
Published: 26 Apr 2017
What do you think?