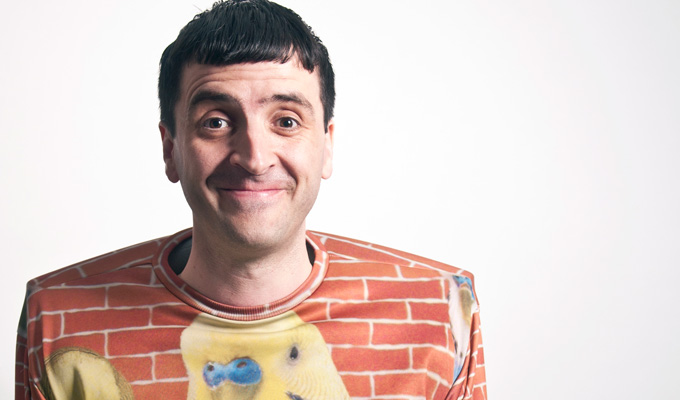 Spencer Jones shoots Sky pilot
Spencer Jones has made a pilot for Sky1.
The prop comic has written and stars in The Jonah Man, alongside Flowers star Sophia Di Martino.
The pair played the husband and wife of a young family in Jones's 2015 Christmas short film for Sky Arts, in which Jones appeared as a more 'mainstream' version of his live character, The Herbert, an accident-prone man who improvises last-minute presents out of household items and random junk.
The ten-minute film, which won trade magazine Broadcast's digital award for best scripted online short and was praised for its 'warm-hearted farce', was directed by Martin Stirling, who also helms the 30-minute pilot.
David Simpson also returns as producer of the Cave Bear and Tiger Aspect production, which filmed in London in November and is currently in post-production.
Little is known about the pilot's plot but it is believed to involve a visit to hospital.
The phrase 'Jonah Man' was first popularised in the early 1900s by African-American vaudevillian comedian Bert Williams, who used it to define his hard-luck persona .
In October, Jones posted on Facebook that he was 'doing my last live gigs for quite some time as The Herbert', but did perform as the character on Live At The Apollo last month.
Also in December, he starred in the short film The Life of Jimmy Horton, as a comedian threatened by gangsters over unpaid debts.
And he will reprise his role as a Ricky Gervais-channelling actor, Will Kemp, when the second series of Ben Elton's Upstart Crow returns to BBC Two later this year.
Sky, Cave Bear and Tiger Aspect declined to comment on the new pilot.
Here's the Christmas short: 
- by Jay Richardson
Published: 24 Jan 2017
What do you think?