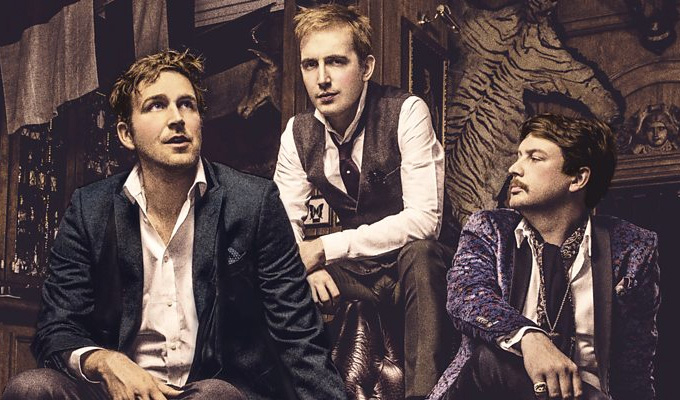 Fake history!
The Penny Dreadfuls are releasing two albums of their historical comedy plays.
Humphrey Ker, David Reed and Thom Tuck have been producing the shows as one-offs for Radio 4 since 2008.
From tomorrow all six plays will be available as digital downloads over two volumes.
Released by Penguin Random House, the titles are:
VOLUME ONE
Guy Fawkes: The story of how The Gunpowder Plot failed and who betrayed them. Starring Kevin Eldon as Guy and guest starring Miles Jupp and Andrew Pugsley
Revolution: A princess and the leader of The French Revolution compete for whose version of events is real. Starring Richard E. Grant & Sally Hawkins.
Hereward The Wake: The tale of the English resistance fighter who stood up to William The Conqueror. Guest starring Justin Edwards and Marek Larwood.
VOLUME TWO
Macbeth Rebothered: A 'more historically accurate version than that guff Shakespeare wrote'. Starring Greg McHugh as Macbeth and Susan Calman as The Narrator.
The Odyssey: Homer's epic in one hour. Starring Robert Webb as Odysseus and guest starring Lolly Adefope.
Curse of The Beagle: The story Charles Darwin left out of his book because it had a monster in it.
Margaret Cabourn-Smith, described as an 'honorary Dreadful' is also a regular in the shows, which are produced by Julia McKenzie, the head of in-house production of BBC radio comedy.
Volume One will be available here, Volume Two here.
Published: 18 Jan 2017
What do you think?