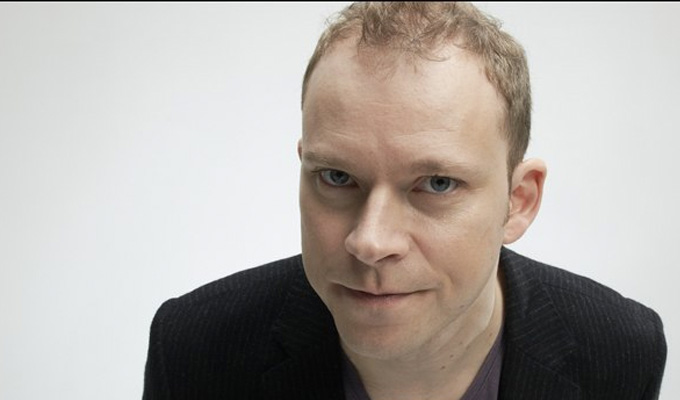 Robert Webb
Date of birth:
29-09-1972
Born in Lincolnshire,
Robert Webb
went to Cambridge, where he joined the famous Footlights troupe – and met
David Mitchell
, when they were both auditioning for a student pantomime.
They wrote their first show – the First-World-War-based Millions Dead or Dying ( a wry look at the post-apocalyptic age with songs) – while at university, and took it to the 1997 Edinburgh fringe.
After graduating, they appeared in regular sketch nights on the London circuit, and wrote for a number of shows including Armstrong & Miller and Big Train. Theyreturned to Ediburgh with Shopping and St***-Up (1998), The Mitchell & Webb Story (1999) and The Mitchell & Webb Clones (2001)
Their first break into television came in 2000, on the short-lived BBC sketch show Bruiser, which led to their own show on the now-defunct Play UK the following year, The Mitchell and Webb Situation.
In 2003, they landed the roles that woul dmake their name, as flatmates Mark Corrigan (Mitchell) and Jeremy Usbourne (Webb) in the multi-award-winning Peep Show, written by Jesse Armstrong and Sam Bain. The show's sixth series is due out in 2009.
Alongside this, they continued to work on their own sketch series, first on Radio 4 with three series of That Mitchell and Webb, which trasferred to TV as That Mitchell and Webb Look and had three series by 2009, winning a Bafta for best comedy in 2007.
In 2006 the pair made their first tour, The Two Faces of Mitchell and Webb, which was nominated for best stage comedy at the the British Comedy Awards, and the following year their first film, Magicians, was release, while they also fronted Apple's Mac vs PC ads.
As a solo artist, Webb has appeared in BBC Three sitcom The Smoking Room.
In 2008, he made his West End stage debut in Neil LaBute's Fat Pig, and in 2009 he won in the Comic Relief Let's Dance special, spoofing the famous Flashdance sequence
He married comedy actress Abigail Burdess in 2007.
Read More