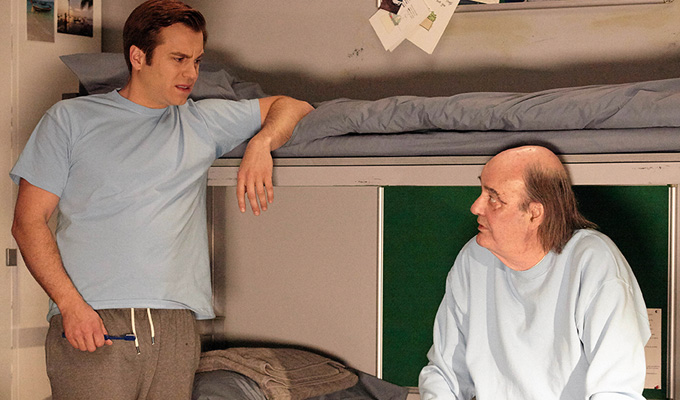 BBC sitcom season kicks off
The comedy week ahead.
Monday August 29
TV: The BBC's Landmark Sitcom season kicks off with two of its most high-profile offerings: The remake of Are You Being Served? at 9pm and the reboot of Porridge to 21st Century Britain at 9.30pm. Click here for our guide to the season.
RADIO: If you live in the Radio Solent catchment area, there's a chance to catch some rare Kenny Everett archive material in a new tribute based around  his local radio shows while he was cast out of Radio One. Included among the newly-unearthed footage are two full original broadcasts. Read more here. It should be on iPlayer afterwards for those not living on the South Coast. Midday.
TV: Comedy Central is airing Amy Schumer's stand-up special at 11pm, with advice on how to use Facebook and how to avoid making out with homeless men, ahead of her UK tour
Tuesday August 30
LIVE IN EDINBURGH: As if the city hasn't had enough comedy over the last month, Ms Schumer stars her British dates with a gig at the Playhouse, before visiting the Manchester Apollo on Saturday and London's O2 Arena on Sunday.
LIVE IN LONDON: Meanwhile blue collar comic Ron White – who's sold an incredible 10million CDs and DVDs – makes his London debut following a short run at the Fringe (reviewed here) with a one-off at the Leicester Square Theatre.
Wednesday August 31
LIVE IN LONDON:  Zoe Coombs-Marr's Trigger Warning  is a wild, intense, and very meta ride into the psyche of a blokey comedian having a breakdown as he realises the certainties of his misogynistic worldview are crumbling. And it's on at the Soho Theatre from tonight until September 10.
Thursday September 1
TV: John Bishop's first talk show, In Conversation With… starts on the W channel tonight, with James Corden as the first guest. Each hour-long show is dedicated to just one star, aiming to draw more out of them than the usual celebrity chat-show circuit. 9pm.
Saturday September 3
LIVE IN LONDON: Real-life husband and wife  Nick Offerman, best known as Ron Swanson in Parks and Recreation, and Megan Mullally,  Karen from Will and Grace, are to perform  a variety show about their sex life at the Eventim Apollo. Their Summer Of 69: No Apostrophe show is described as an ode to their relationship, and is described as 'featuring songs, funny talking, heavy ribaldry, light petting and an astonishing final act of completion.' It's also at the  Olympia Theatre, Dublin, on Tuesday.
LIVE IN CHORLEY: There's a nice line-up at the Little Theatre tonight, courtesy of physical comedy megastar-in-waiting Spencer Jones, the gregarious housewife superstar Barbara Nice and Northern circuit stalwart Dave Twentyman.
• For full live comedy listings, use the pull-down menus at the top of the page to see what's on near you on any given day.
Published: 28 Aug 2016
What do you think?