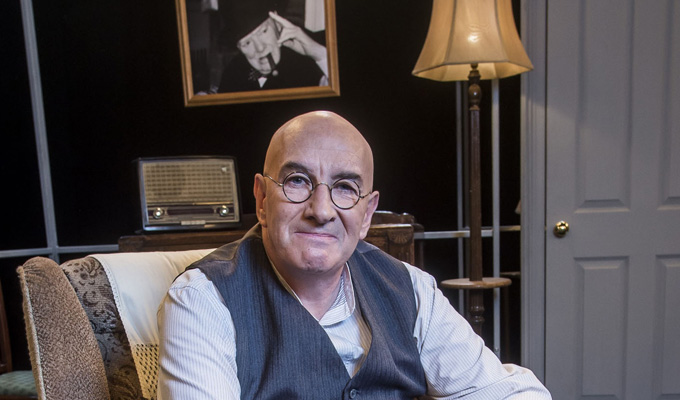 BBC sitcom season: What's on when
Saturday August 27
7.10pm, BBC One: Pointless Celebrities
Alexander Armstrong and Richard Osman host a special sitcom edition of the quiz with Charlie Higson and Adil Ray; Pauline McLynn and Hugh Dennis; Jean Ferguson and Tina Malone; Richard Gibson and Vicki Michelle.
Sunday August 28
9pm BBC One: Are You Being Served?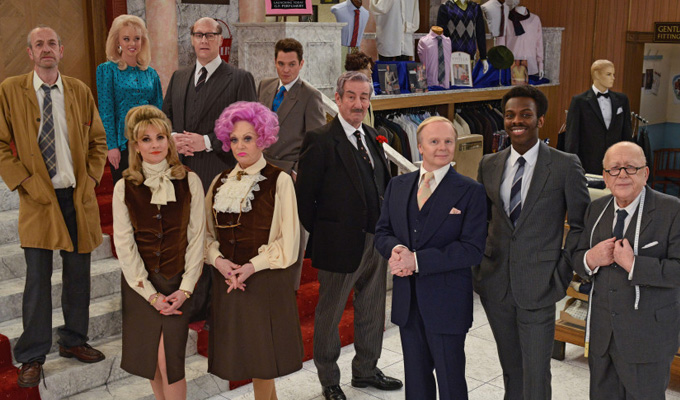 Picking up where Jeremy Lloyd and David Croft's classic comedy left off, the show brings Grace Brothers and its colourful cast back to life.
It's 1988 and Young Mr Grace is determined to drag Grace Brothers into, well 1988, but he has a problem on his hands. Mr Humphries, Captain Peacock, Mr Rumbold and Mrs Slocombe all seem to be stuck in another era. A new member of staff, Mr Conway, joins the team - but will he help shake things up or will he just put a pussy among the pigeons?
The new cast includes Jason Watkins as Mr Humphries; Sherrie Hewson as Mrs Slocombe; John Challis as Captain Peacock; Roy Barraclough as Mr Grainger; Arthur Smith as Mr Harmon; Justin Edwards as Mr Rumbold and Niky Wardley as Miss Brahms.
There are also new characters with Mathew Horne playing Young Mr Grace, the original Young Mr Grace's grandson; Jorgie Porter playing Miss Croft and Kayode Ewumi playing Mr Conway.
It is written by Benidorm creator Derren Litten, and you can read more about the cast here.
9.30pm, BBC One: Porridge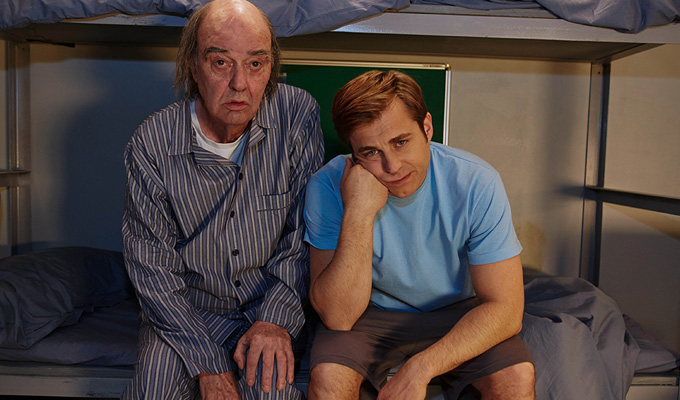 Written by the original series creators, Dick Clement and Ian La Frenais, this is an update of the original series.
Kevin Bishop plays Nigel 'Fletch' Fletcher - the grandson of Ronnie Barker's original inmate – in the new one-off which airs this autumn. Imprisoned for cyber-crimes, he shares a cell with Joe Lotterby, played by Dave Hill, best known as Bert Atkinson in EastEnders.
Ralph Ineson, who played Dagmer Cleftjaw in Game of Thrones and Chris Finch in The Office, is another lag, Richie Weeks. And Catastrophe's Mark Bonnar plays Scottish prison officer Meekie
Monday August 29
BBC Two, 10pm: Meet The Coopers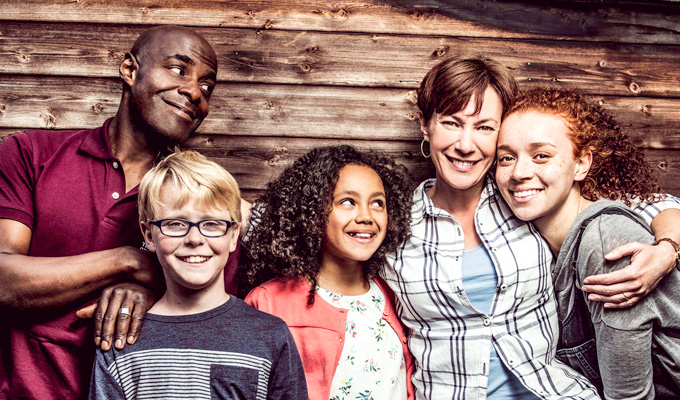 In this new pilot, Tess, (Tanya Franks), was determined to save as many kids as she could from the sort of childhood she had. Along with her husband Toby (Paterson Joseph) she now divides just about enough money and nowhere near enough time between their three adopted children Frankie, Alisha and Charlie. Tess tries to improve Charlie's popularity by gate-crashing his classmate's eighth birthday party, while back at home Toby has to deal with Alisha's sudden interest in religion.
Tuesday August 30
BBC Two, 10pm: Home From Home
In another new pilot, Johnny Vegas plays Neil Hackett. who with his wife Fiona (Joanna Page) finally achieves his long-cherished dream of buying a lodge in the Lake District. Then they wake up to discover their neighbours, the Dillons: Robert (Adam Jame) and Penny (Emilia Fox) who effortlessly superior in every way.
Thursday September 1
BBC Three iPlayer: Comedy Feeds
This year's batch of short films designed to develop new talent are:
A Brief History of Tim, written by and starring Tim Renkow
Fail, featuring Will Merrick
Limbo, written by Lucien Young and Joe Parham
Man Like Mobeen, written by Guz Khan and Andy Milligan
Pumped, written by Stewart Thomson
The JPD3 Show, from the creators and stars of Mandem On The Wall

There is more information on the feeds here
BBC Four, 9pm: Lost Sitcoms Till Death Us Do Part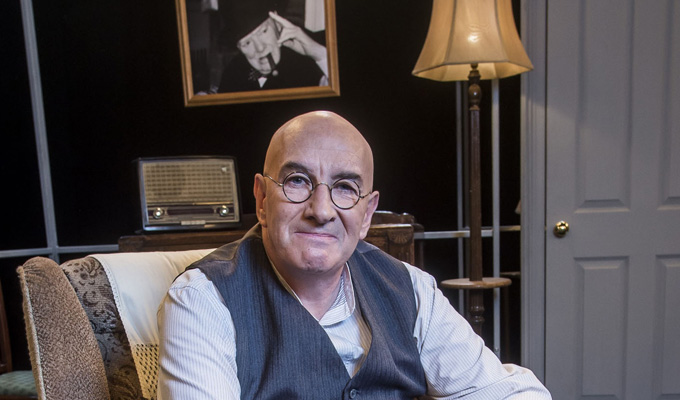 Written by Johnny Speight, this new production of an old script of a wiped episodes sees Simon Day reprise the role of Alf Garnett.
In the episode, A Woman's Place Is In The Home, Alf arrives home to find himself in an empty house with a burnt supper, and sets about putting things right using his local telephone box. Other cast includes Lizzie Roper playing Else; Sydney Rae White as Rita and Carl Auas Mike.
BBC Two, 10pm: Our Ex Wife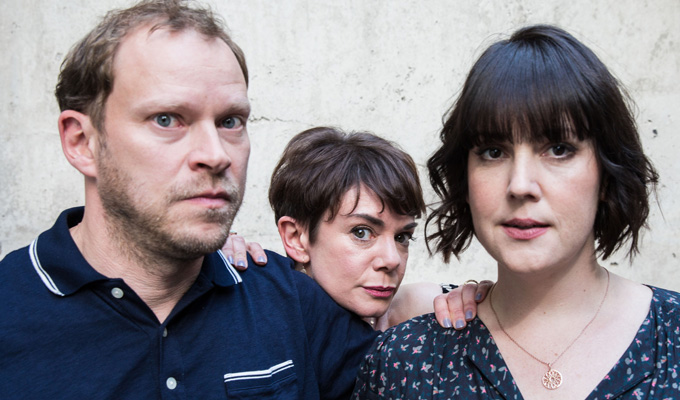 Robert Webb stars as divorcee Jack in this new, 'hate-filled' comedy created by former Simpsons writer Julie Thacker Scully,
Jack has finally found real happiness with fiancée Sara (Melanie Lynskey), but his unhinged ex-wife and mother of his kids, Hillary (Victoria Hamilton) is determined to destroy it. Peter Egan guest stars as Jack's phlegmatic father George.
Friday September 2
9pm, BBC One: Goodnight Sweetheart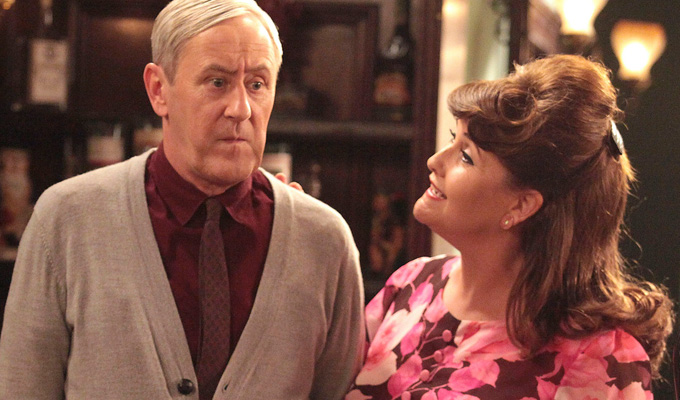 Nicholas Lyndhurst reprises his role as time-travelling TV repairman Gary Sparrow, 17 years after his mysterious time portal closed for good, leaving him trapped forever in 1945.
Now it's 1962 - the year Gary was in fact born. Is it possible he could actually witness the event? If so, it could cause him to be catapulted ahead into 2016.
This one-off special is written by original creators Laurence Marks and Maurice Gran and also stars Elizabeth Carling, Christopher Ettridge, Emma Amos and Victor McGuire
9.30pm, BBC One, Young Hyacinth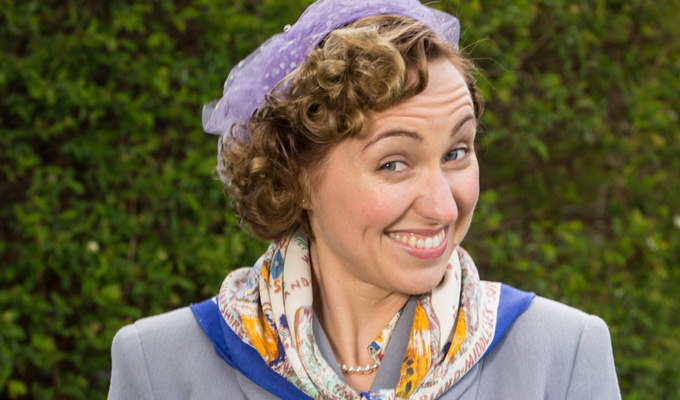 Kerry Howard plays Hyacinth Bucket in a prequel to Keeping Up Appearances, the BBC's most popular TV export. Written by the original creator Roy Clarke, Young Hyacinth will tell the story of Hyacinth's early adulthood.
Set in the late 1950s in a crowded canal cottage, Hyacinth's desperate attempts to transform her sisters and her Dad (Mark Addy) into an altogether better class of family are not always appreciated.
The sisters have their own dreams and ambitions, Violet (Tamla Kari) dreams of wealth, Daisy (Katherine Pearce) dreams of the great outdoors and Rose (Katie Redford) dreams of film stars and boys; whilst Hyacinth dreams of the day she'll have matching china.
Young Hyacinth also features Tony Gardner, Debra Stephenson, Tim Downie and James Wrighton.
Monday September 5
10pm, BBC Two: We The Jury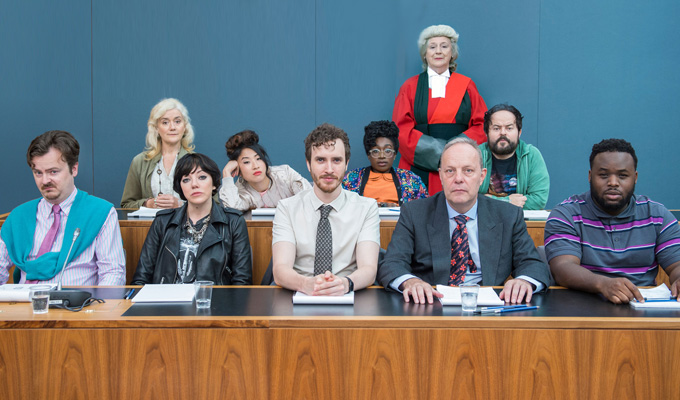 Written by James Acaster, We The Jury is a comedy about jury duty, something lead character William has dreamt of doing his whole life.
When he gets on to one William (Ed Easton) finds a mismatched collection of enthusiastic fools, inconsiderate bullies and self-obsessed weirdos, constantly getting distracted from the case.
Fellow jurors are played by Sophie Thompson, Diane Morgan, Oliver Maltman, David Schaal, Kenneth Collard, Kae Alexander, Vivienne Acheampong and Samson Kayo. The judge is played by Maggie Steed and the defendant by Ricky Champ. Kerry Howard also stars.
Tuesday September 6
10pm, BBC Two: Motherland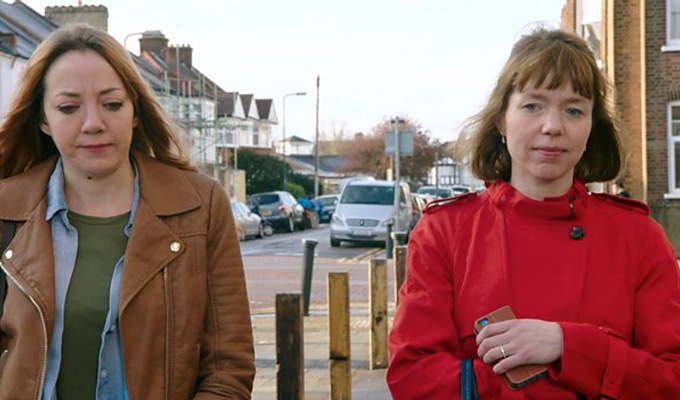 Motherland is a new pilot written by Graham Linehan, Sharon Horgan, Helen Linehan and Holly Walsh all about navigating the trials and traumas of middle-class motherhood
We meet the 'Alpha Mums' headed by Amanda (Lucy Punch) who is very much the Queen Bee: everything in her life is organised, clean and sparkly - even the kitchen cork board is a statement of success.
At the other end of the spectrum we meet Liz (Diane Morgan) who's totally chaotic and feels the kids should enjoy free expression. Somewhere in the middle is Julia (Anna Maxwell-Martin), who, when she forgets it's the school holidays, realises her organisational skills are nowhere near the level of the 'Alpha Mums'. Also in the mix is Kevin (Paul Ready), as the enthusiastic stay-at-home dad.
Thursday September 8
9pm, BBC Four: Lost Sitcom: Hancock's Half Hour
This recreation from the original Ray Galton and Alan Simpson script of The New Neighbour episode marks 60 years since the iconic sitcom started on BBC Television.
Kevin McNally is Tony Hancock, Robin Sebastian is Kenneth Williams, Jon Culshaw is Sid James, Katy Wix is Hattie Jacques and Kevin Eldon is John Vere.
Friday September 9
9pm, BBC One. We Love Sitcom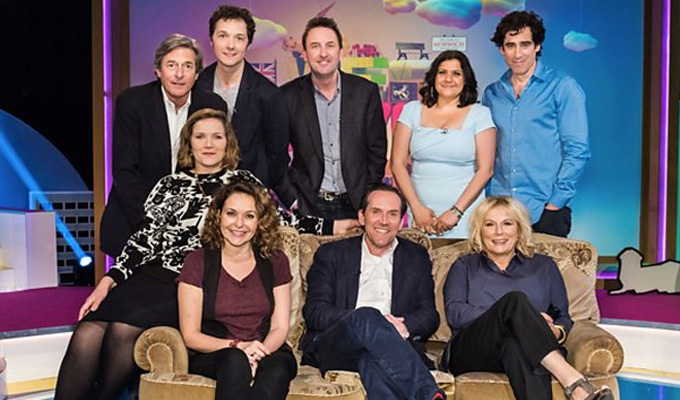 We Love Sitcom is a light-hearted panel quiz show hosted by Ben Miller and featuring Jennifer Saunders and Julia Sawalha; Lee Mack and Nigel Havers; Nina Wadia and Stephen Mangan; and Chris Addison and Jessica Hynes
Sunday September 11
9pm, BBC Two. Jimmy Carr And The Science Of Laughter: A Horizon Special
Leading scientists – and Jimmy Carr –  try to find answers to what laughter actually is, why we love it and why we associate laughter with being amused.
Science contributors in the studio include Professor Sophie Scott from University College London, who is breaking new ground in how the brain processes natural and social laughter; Professor Robin Dunbar from Oxford University, an evolutionary biologist and experimental psychologist and has a theory on why laughter was pivotal in our species development; and Professor Pete McGraw from University of Colorado, a psychologist who claims his controversial theory explains all comedy.
Wednesday September 14
9pm, BBC Four: Lost Sitcom: Steptoe And Son
A revival of a lost Ray Galton and Alan Simpson episode, A Winter's Tale, sees Harold desperate to go on a skiing holiday - but he doesn't want Albert there, under any circumstances. Jeff Rawle and Ed Coleman re-create one of the most successful double acts in the history of British television.
Published: 20 Aug 2016
What do you think?