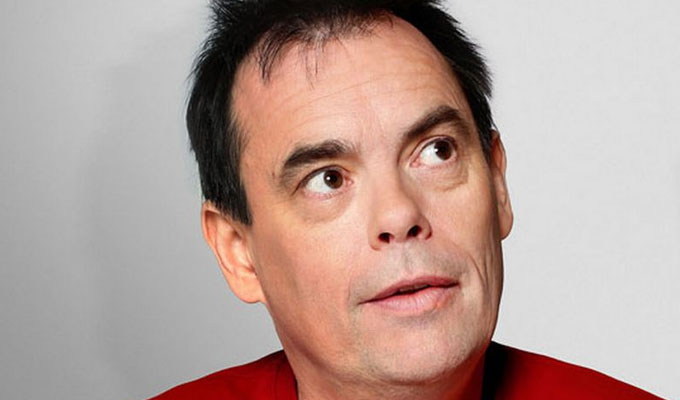 Kevin Eldon joins Funny Cow
Kevin Eldon has joined the cast of Funny Cow, the comedy-drama film about a woman who becomes a comedian on the Northern Working Men's Club circuit in the 1970s to escape an unhappy home life. As previously announced, Maxine Peake takes the lead role with Martin Freeman, John Hannah, Stephen Graham and Tony Pitts also in the film, which starts shooting in November.
STAND-UP Liam Williams is to write a 'pantomime for our times' for a cast of comedians. He is co-writing Ricky Whittington & His Cat with Daran Johnson, a fellow alumnus of sketch outfit Sheeps, to be staged at the New Diorama Theatre in Camden, North London, from December 10. The blurb says: 'Once upon a ti-etc. there was a nice lad called Ricky Whittington, who lived somewhere that isn't London. Frustrated by the lack of social and economic opportunities in not-London, he put all his possessions into a handkerchief-tied-to-a-stick and set off to is-London with his (talking; get on board) Cat, who was a li'l prick.' The cast will be announced later.
CHRISTINE LANGAN, who produced The Queen and Philomena, is to be the new head of Steve Coogan's comedy production house Baby Cow, according to reports on trade website Broadcastnow. Currently head of BBC Films, she is being lined up to replace co-founder Henry Normal, who announced he was stepping down as chief executive earlier in the year.
DAVID MITCHELL and John Lloyd are to talk about 'life, the universe and the things that make them giggle' in a stage event in aid of Age Unlimited. The discussion takes place at Bush Hall in Shepherds Bush, West London, on November 22.Tickets, priced £30, are available here.
DYLAN MORAN has announced a North American tour. His run of 17 dates starts in Toronto on October 16 and ends in San Francisco on November 12. Stops en route include New York, Washington, Chicago, Philadelphia, Boston, Los Angeles and Seattle. Tickets go on sale on Friday.
Published: 19 Jul 2016
What do you think?