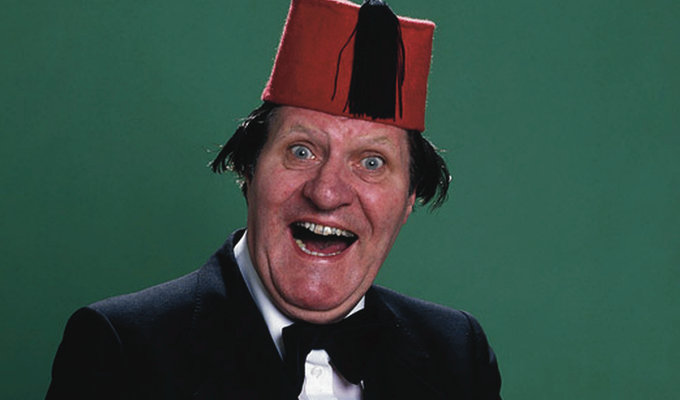 Tommy Cooper honoured
Tommy Cooper will today be honoured with a blue plaque at the  West London family home where he lived for almost 30 years.
And in doing so he will become only the 12th comedian to receive the architectural tribute.
The comic moved to 51 Barrowgate Road in Chiswick in 1955, and remained there until his death in 1984, after collapsing during a live TV broadcast from Her Majesty's Theatre. He would regularly entertain fellow comedians there, too, including Roy Hudd, Eric Sykes and Jimmy Tarbuck.
Greg Dyke, the former BBC director-general and current chairman of the Football Association, will unveil the plaque, as he is also on the English Heritage panel which decides on the markers.
He said: 'Tommy was an excellent magician but his greatest trick was to make us believe he wasn't. Our blue plaque pays tribute to a man who made – and still makes – Britain laugh.'
Comedian Ken Dodd, who also backed the plaque, said: 'Tommy Cooper was a giant of a man with an equally gigantic sense of humour that was unique to him. He belonged to everyone who loved to laugh and was a true comedy legend.'
• The 12 comedians with blue plaques.
Published: 12 May 2016
What do you think?