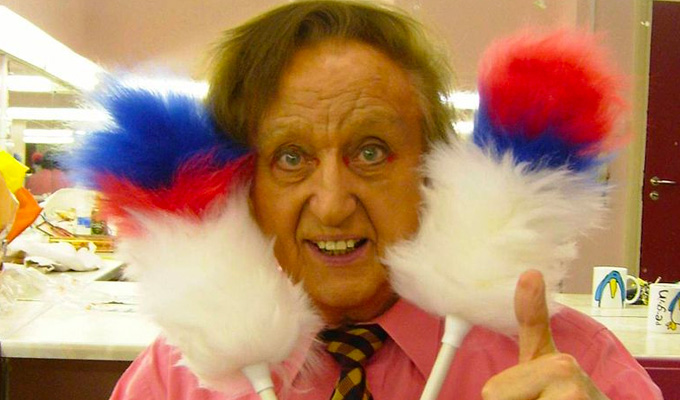 Ken Dodd
Date of birth:
08-11-1927
Dodd started his career as a ventriloquist - and indeed still uses the Dicky Mint dummy in his act.
However, his success came through his exaggerated on-stage persona - the manic hairstyle, protruding teeth and, of course, trademark tickling stick - combined with a relentless stream of one-liners, peppered with nonsense words like 'tattifilarious', that can - and do - entertain audiences for hours.
He built his reputation as a live performer on the variety stage, and famously logs audience reactions to jokes every night, building up a picture of what plays well where.
His career was boosted with appearances on TV, often just guest roles, but his bizarre appearance would always stick in the mind. He also has a penchant for sickly ballads, as well as his signature tune Happiness, recording several albums of love songs and notching up 19 top 40 hits, including the 1965 chart-topper Tears.
Dodd became embroiled in a tax-dodging case in the Eighties, and was eventually cleared, but the case revealed much about Dodd's eccentric private life, too.
Read More