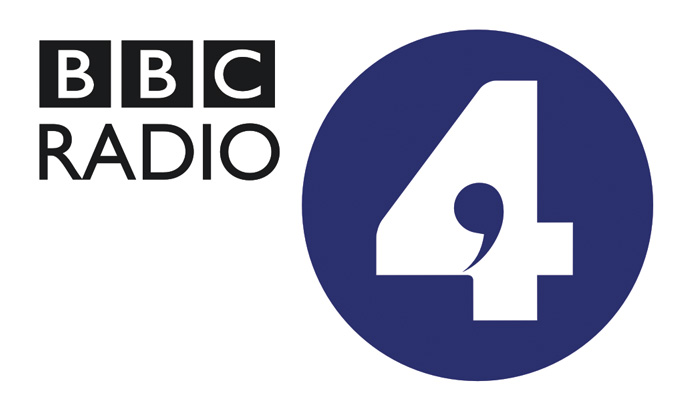 Radio 4's comedy bonanza
Radio 4 has announced a raft of new comedies, including debuts for Sam Simmons, Tez Ilyas, Mae Martin and sketch trio Daphne; new shows from Alexei Sayle, Tim Vine and Rich Hall, and a return to performing from Henry Normal, Steve Coogan's business partner in the comedy production house Baby Cow.
The first shows unveiled by Sioned William, Radio 4's new commissioning editor for comedy are:
Sam Simmons Is Not A People Person
From the winner of the 2015 Fosters Edinburgh Comedy Award for Best Show and the 'Barry' award for best show at the Melbourne International Comedy festival, this show has the Aussie clown trying to get away from it all, searching for rare birds in exotic locations but no matter how far he travels he can't escape his own thoughts.
He said: 'I'm very excited to be let loose on BBC Radio 4! And I can't wait for the opportunity to crawl inside your hearts and holes (ear holes). Hopefully this should sound like a mid-life crisis filtered through the mind of a bird-obsessed maniac as he whinges around the globe in search of feathery solace.'
Mae Martin's Guide To 21st Century Sexuality
In which the British-based Canadian will explore the millennial generation's sexual revolution which is transforming how society perceives sex and gender.
She said: 'Holy moly. I'm too excited and thrilled about recording my show for Radio 4. It's a four-episode show about sexuality. I keep waking up in a cold sweat about it, that's excitement right? My parents have told all their friends so I hope the BBC doesn't change its mind.'
Alexei Sayle's Imaginary Sandwich Bar
The founding father of alternative comedy returns to the BBC with a new stand-up and storytelling show.
He said: 'For years I have been telling people falsely that I run a sandwich bar, now thanks to BBC Radio 4 I have the exciting and thrilling opportunity to make my sandwich bar real except it will still be imaginary. Alexei Sayle's Imaginary Sandwich Bar will be the kind of show that the abbreviation WTF was invented for.'
A Beginner's Guide To India
Following the success of Sami Shah's A Beginner's Guide To Pakistan last year, Aditi Mittal, one of the Times of India's Top Ten Comics, flies in from Mumbai to speak about Indian history, and how Indians feel about it.
Tez Talks
Tez Ilyas gives a timely and topical guide to being a British Muslim, based on his last Edinburgh show. He says: 'As a massive fan of Radio 4, I can't wait to develop TEZ Talks into a series for a whole new audience of Tezbians!'
Sarah Kendall - Australian Trilogy
The comic translates her award-winning series of Stand-Up Stories to Radio 4, giving a unique snapshot of small-time life in Australia in the early 1990s.
A Normal Family
Since Henry Normal last had his own show on Radio 4 in 1994, he's been a writer (The Royle Family) and a producer (Gavin & Stacey), and run one of Britain's most successful independent production companies (Baby Cow). He returns to live performance for the first time in 20 years with A Normal Family, about his 'mildly severely' autistic son, Johnny.
In the format he's performed on tour and at the Edinburgh Fringe, the pun-merchant interviews members of his live audience, mixed with his trademark wordplay and preposterous songs.
Vine says: 'I'm very excited to be interviewing members of the Great British public on Radio 4. The time for interviewing celebrities is over. Let's find out what everyone else is thinking. (I'm going to do jokes as well).'
Dr John Cooper Clarke At The BBC
The Bard of Salford will regale listeners with stories, jokes and excerpts from his back catalogue of poetry.
Rich Hall's (US Election) Breakdown
The stand-up will be joined by a selection of comedians from both sides of the Atlantic to guide listeners through the chaotic circus that is the US Presidential election.
Sandi's Ticket To Ride
Forget car rides with comedians, Toksvig returns to Radio 4 with a series that sees her taking bus trips with comedy chums.
Daphne Sounds Expensive
Phil Wang, Jason Forbes and George Fourscore bring their brand of 'Goon Show-esque comedy' to the airwaves.
Rumbunch
As reported on
Chortle last week
, this stars
Justin Edwards
, Mel Giedroyc and
Dave Mounfield
in a live audience gang show. Each week the hapless trio will do their upmost to hold together a chaotic array of sketches and musical comedy, ably assisted by a special guest and a disgruntled house band.
Desolation Jests
David Jason stars in a new radio comedy show from One Foot in the Grave writer David Renwick, featuring quirky sketches framed in a dark, surreal faux interview format.
Jason says: 'I am delighted to be able to say that we will be giving the Radio 4 audience some comic gems from the pen of the great David Renwick who fortunately has not got One Foot in the Grave. There is more to Renwick than Victor Meldrew and we'll be there to prove it.'
Festival of the Spoken Nerd: Domestic Science
The maths and science comedy trio of Helen Arney, Steve Mould and Matt Parker look around the domestic landscape for inspiration.
Rob Newman's Entirely Accurate Map of the Brain
A subversive challenge to notions of neuroscience, based on his latest live show
Lemn Sissay's Origin Stories
A four-part series about famous orphans and foster children from literature – from Oliver Twist to Harry Potter – which looks back at incidents from his childhood of care homes and fostering, comparing them to fictional figure.
Cracking Up
A sitcom about Spencer Pansy, a psychotherapist who thinks he has the answer to soaring divorce statistics – if only his ex-wife and kids would listen.
Returning series
Coming back are:
• Simon Evans Goes to Market
• inventive sketch duo The Pin
• Katherine Jakeways' sitcom All Those Women
• To Hull And Back starring Lucy Beaumont and Maureen Lipman
• Alex Edelman's Generation Y stand-up show Peer Group
• John Finnimore's Double Acts
• Morwenna Banks and Rebecca Front's library based sitcom Shush!
• Award-winning ad agency sitcom Reluctant Persuaders
• Kayvan Novak's Celebrity Voicemail Show
• Big Problems With Helen Keen
• Susan Calman's Sisters
• Terry Alderton's More Crazy Now
• The Absolutely Radio Show
• The Casebook of Max and Ivan
• Hal Cruttenden in Hal: The Prince of Happiness
• Deborah Frances-White Rolls The Dice
• John Shuttleworth's Lounge Music.
• Count Arthur Strong
• Bloomsbury
• Meet David Sederis
• [Pam] Ayres On The Air
• Ed Reardon's Week
• Believe It
• The Brig Society
• Tom Wrigglesworth's Hang Ups
• The Museum Of Curiosity
• The Stanley Baxter Playhouse
• Stephen K Amos's What Does The K Stand For?
Radio 4's Sioned Williams said: 'I am delighted to reveal my first round of comedy commissions. It's a real joy to be able to bring this astounding range of writers and performers to the millions of Radio 4 listeners who tune in every week.
'My slate includes exciting new voices as well as some of the luminaries of the comedy world. Radio 4 has a long tradition of giving comedians the creative freedom to try out fresh ideas in front of a captivated audience and I have been so impressed with the quality and originality of the programmes.
'I can't wait for them to make it to the airwaves from this summer.'
Published: 16 Feb 2016
What do you think?