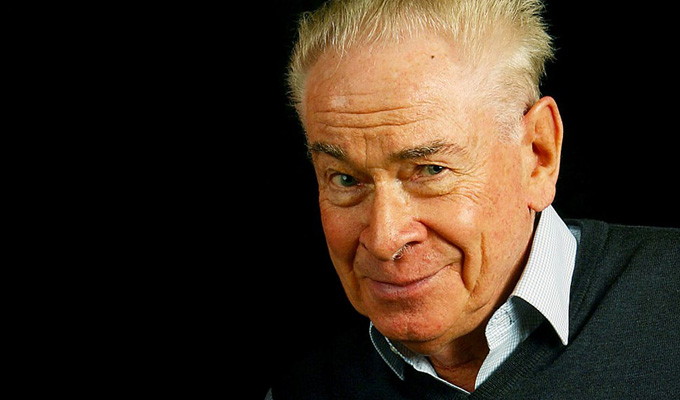 Stanley Baxter
Date of birth:
24-05-1926
Talented character comedian
Stanley Baxter
began his performing career as a child impersonating stars of the day in a vaudeville act with his mother. He went on to appear regularly in the Scottish edition of the BBC's Children's Hour, but it was during his national service he honed his skills, as part of the Combined Services Entertainment unit.
On demob, he joined the Citizens Theatre in his native Glasgow before moving to London. He made his television debut on the BBC's Shop Window in 1952, but his break came with the satirical sketch show On the Bright Side in 1959, which he co-hosted with Round The Horne's Betty Marsden.
His self-titled TV sketch show ran on the BBC from 1963 to 1971 (with a break for the six-part Baxter On... co-starring June Whitfield) which became known for its extravagant production values. He moved to London Weekend Television for the Stanley Baxter Picture Show, which ran from 1972 to 1975, followed by a number of specials, plus another series in 1981.
However, the cost of the lavish show proved prohibitive, and LWT dropped him, even though the shows attracted audiences of up to 20million. Baxter also courted controversy, becoming the first person on television to impersonate the Pope and the Queen.
He returned to the BBC with Stanley Baxter's Christmas Hamper in 1985 and Stanley Baxter's Picture Annual for the following festive season, but again budget constraints meant there would be no more specials.
With his own shows drying up, he took a role in the ITV children's series Mr Majeika, which ran from1988 to 1990.
In 1996, Channel 4 ran two specials combining old highlights and new material.
On stage, he performed in the original production of Joe Orton's controversial farce What The Butler Saw in the West End in 1969, and was a perennial favourite on the Scottish pantomime circuit until his retirement in 1991.
He appeared in a series of three half-hour radio sitcoms for BBC Radio 4 in 2004, entitled Stanley Baxter and Friends, and another radio trio aired in 2008, called The Stanley Baxter Playhouse.
In 1997, he was honoured with a lifetime achievement award at the British Comedy Awards.
Read More