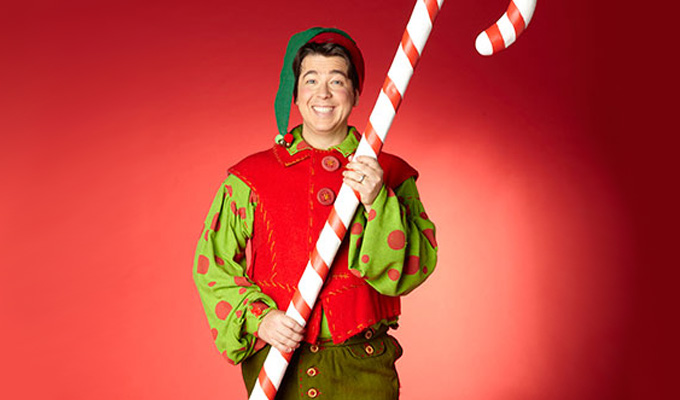 Christmas comedy highlights
The comedy week ahead...
Today
LIVE IN BRIGHTON A Christmas benefit for the exciting project to build an open-air theatre in Brighton is being staged at the Old Market in Hove. The bill includes the bone-dry Simon Evans, character comic Tom Binns and circuit stalwart Susan Murray.
Monday December 22
LIVE IN LONDON: Tim Key and Tom Basden revive their sporadic double act Freeze! for a couple of late-night (10.30pm) festive specials at the Soho Theatre tonight and tomorrow.
Tuesday December 23
TV: Greg Davies's Man Down also gets a seasonal special on Channel 4, the first episode without the powerful force of Rik Mayall playing his father, which is bound to have an effect on the show's dynamic. However Stephanie Cole steps into the breach, making an appearance as his aunt.
Christmas Eve
TV: Harry Hill makes his acting debut in BBC One's family film, The Incredible Adventures Of Professor Branestawm, adapted by Charlie Higson from Norman Hunter's classic children's books. Harry will portray the titular mad professor in a cast that also boasts Vicki Pepperdine, Simon Day, Ben Miller and David Mitchell. BBC One, 8.30pm That's followed by a 45-minute Not Going Out Christmas special, in which 'the will-they-won't-they tension between Lee and Lucy reaches new highs'. BBC One, 9.30pm
Christmas Day
TV: As always comedy takes centre stage on BBC One, showing how important it can be to a broadcaster. The penultimate episode of Miranda is at 7.15; Mrs Brown's Boys (if that's your thing) is on at 10.05pm and Michael McIntyre's Very Christmassy Christmas Show at 10.40pm. Just hope he sticks to stand-up rather than trying to be a chat-show host…
MOVIE:It's probably not the most high-profile day to release a movie on demand or to download, which might speak volumes about the quality of Are You Here, a new comedy about a dysfunctional family. Still, the cast is star-studded, including  Owen Wilson, Zach Galifianakis and Amy Poehler.
Boxing Day
TV You may well wake up after a heavy Christmas Day and wonder 'what year is this?' As today sees a return of both Open All Hours (BBC One, 6.25pm) and  Birds Of A Feather (ITV, 9pm)
Saturday December 27
LIVE IN MANCHESTER: A strong selection of locally based acts turn up for those still up for stand-up at the Comedy Store between Christmas and New Year: Alun Cochrane, Danny McLoughlin, David Longley, Justin Moorhouse and Mick Ferry grace the bill.
Published: 21 Dec 2014
What do you think?