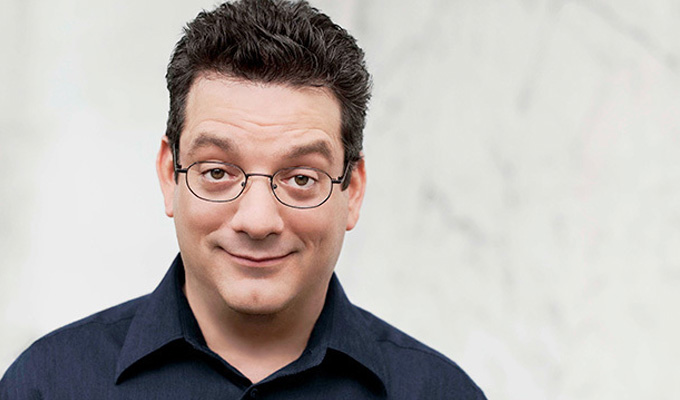 Andy Kindler skewers Ricky Gervais
American comic Andy Kindler has savaged Ricky Gervais as 'despicable' during his annual State Of The Industry address.
The unashamedly bitter stand-up is known for skewering fellow comedians and the rest of the industry during his acerbic speeches at the Just For Laughs comedy festival in Montreal.
And in yesterday's talk, he turned his attention to Gervais.
'How much is Netflix without Derek?' he asked. 'Can I get it without Derek?'
'I see Ricky Gervais, you know what I don't want to do? Watch something.'
'He is a despicable person. Ask anyone in England about it. There's not one person in England who likes him.'
'I had something more to it, but I'm glad I got the anger out.'
Gervais was not the only target of his routine, with jokes including:
• Russell Peters is huge in India. And so is famine, disease and poverty
• The Mindy Project was juts named most promising sitcom on 1994. How do they do it? How are they breaking none of the rules?
• I thought an unmanned drone was Jay Leno at a corporate gig.
• Neighbors. Another movie that I did not see. And did not enjoy.
• Louie [Louis CK's show] is changing the face of comedy... into tragedy.
• Years from now historians will wonder what could possible have been funny about Jimmy Fallon and Cameron Diaz sharing unusually large pants...they'll think it was some kind of ritual.
But the prime target of his jokes was, as usual, his own failings. 'My doctor says I'm not gonna make it,' he said. 'In my career.'
And: 'They say Israel should return to 1967 I wish my body would return to it's pre-1967 borders.'
Here is the full address:
Published: 26 Jul 2014
Recent News
What do you think?