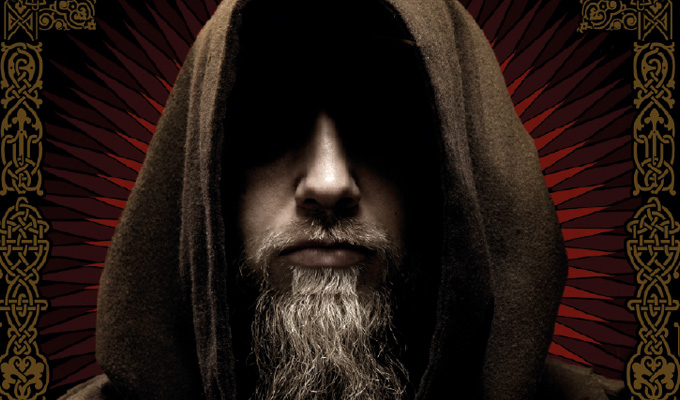 Herring and Kane get theatrical
Richard Herring and Russell Kane are both presenting theatrical pieces at this year's Edinburgh Fringe.
Herring's play, I Killed Rasputin, imagines what happened at the genuine meeting between American journalist EM Halliday and aged Russian Prince and conspirator in the murder of Rasputin, Felix Yusupov, in 1967
Meanwhile, Kane has written a 'dark monologue' called The Closure Of Craig Solly, in which a psychotic gangster tries to justify his vile actions to the audience, who assume the role of the friends and family of his victims. The blurb for the show, at Underbelly, warns of 'very violent, explicit, and racial language throughout'.
Meanwhile Herring has exploited his long-term interest in the Rasputin story for his script.
In his Warming Up blog, the comic previously wrote: 'EM Halliday… genuinely interviewed Yusupov in 1967 and I've long thought that this was a great device to explore the truth about Rasputin's death and the extraordinary life of Yusupov.
'It's almost unbelievable that this relic from a destroyed past would still be alive in the 1960s and with him so close to the end of his life there was a chance that he would reveal the truth. And Halliday's unusual scepticism about the story is crucial.
'Alas in reality Yusupov was not too forthcoming (though did drop a couple of hints) and once I finally tracked down the magazine with the interview in it, it was disappointingly short and sparse on detail. In a sense that gives me more scope to create the play.'
Halliday, who passed away in 2003 at the age of 90, is quoted as saying: 'I don't know of an instant in modern history where so many reputable as well as disreputable historians have solemnly repeated such a patently improbable story as if it were  gospel.'
It is the second time Herring has written a play based on the Russian religious leader, following his 1993 Fringe called Ra-Ra Rasputin. And when Herring appeared on Celebrity Mastermind in 2010, he chose Rasputin as his specialist subject.
The comic has also been working on a 'surreal, satirical and slightly insane' sitcom script based on the controversial figure, also called Ra-Ra Rasputin, which seems to have stalled in development.
Herring wrote of I Killed Rasputin, which will be staged at the George Square Theatre: 'It's a bit more serious than Ra-Ra Rasputin, which is still not dead in the water, but is face down and hasn't moved for a little while. But will certainly have its moments of comedy.'
The cast of the new play has not yet been announced.
Herring is also performing a daily stand-up show, Lord Of The Dance Settee, about 'daftness' in the same Fringe venue. Meanwhile Russell Kane is performing three nights of his last show Smallness – ironically enough in the largest venue at the Fringe, McEwan Hall.
The shows were unveiled today as comedy agency Avalon announced its Edinburgh line-up, which includes a full run of Frank Skinner's Man In A Suit show, a 'stupidly ambitious' new show from Alex Horne, a full run from visiting US comic Tom Shillue, and solo hours from Ray Peacock, Lucy Beaumont, Carl Donnelly, Ed Gamble, Tiffany Stevenson, Iain Stirling and more.
Published: 28 Apr 2014
What do you think?