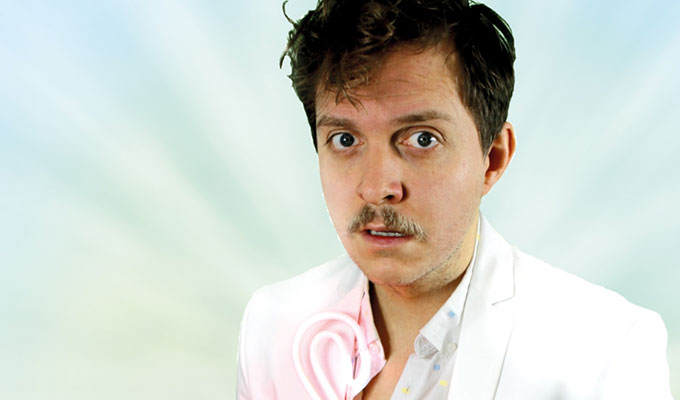 Joey Page
Began stand-up in about 2005
Read More
Comics out of pocket as festival promoter goes under
British comedians have been left thousands of pounds out of pocket following the collapse of an Australian comedy promotion company.
JumpClimb, which put on shows at Perth's Fringe World in January and February, unexpectedly ceased trading last week.
The company received ticket receipts from the festival, but went under before passing the money on to acts.
It's believed to owe performers more than £100,000 in total, including Britain's Anna Morris and Joey Page, who are owed abound £3,000 each.
Page says his money was intended to pay for his wedding and honeymoon this summer,
And Morris told Chortle: 'I'm pretty devastated that I will probably not see a penny. I had a two-week run and worked really hard to get an audience and give them a good show. I feel demoralised and angry.
'Once again, the artist loses and is the last to be thought of. It affects all of us as artists - this could happen to anyone, at any festival and it's just totally unacceptable. '
She demanded to know where the money went between Fringe World handing over the ticket money and JumpClimb going under, and called on festival organisers and the Western Australia government to help out.
Page added: 'These people have stolen from me and it has affected me very personally, I hope these people get what they deserve.
'On a wider note it just feels like another example of how we the comedians, who are the only reason this industry exists, get the smallest rewards for the biggest outlay.
'This could happen to any of us at any festival. Imagine if one of the Big Four venues went bust or mishandled our ticket money in Edinburgh – there is nothing in place to stop that happening again – and happening to the very people whose creativity and hard work make this industry possible.'
In a statement posted on their website, JumpClimb directors Paul Fletcher and Aaron Rutter said: 'After seven years creating, running and promoting events for the people of Perth, it is with great sadness we announce JumpClimb will be closing its doors.
'Unfortunately, a combination of factors including a downturn in ticket sales on recent projects, debtors going into receivership and the general economic slow-down, has led to a financial predicament wherein it is no longer viable or responsible we continue to operate.'
And they said: 'We will be reaching out and communicating to all artists and suppliers affected by our situation in the coming days with the intent of finding solutions.'
Fringe World have confirmed 'all owed ticketing income' from the festival was paid to JumpClimb in March, adding: 'It would seem that JumpClimb did not then use this money to pay the money owed to the artists who created the work.'
It added that JumpClimb had a 'responsibility' to pay its acts. But it has been reported that the company is preparing to go into voluntary administration. As unsecured creditors any performers would be lucky to receive even a small fraction of the money they are owed.
Read More
Published: 1 May 2018
Past Shows
Agent
We do not currently hold contact details for Joey Page's agent. If you are a comic or agent wanting your details to appear on Chortle, click here.