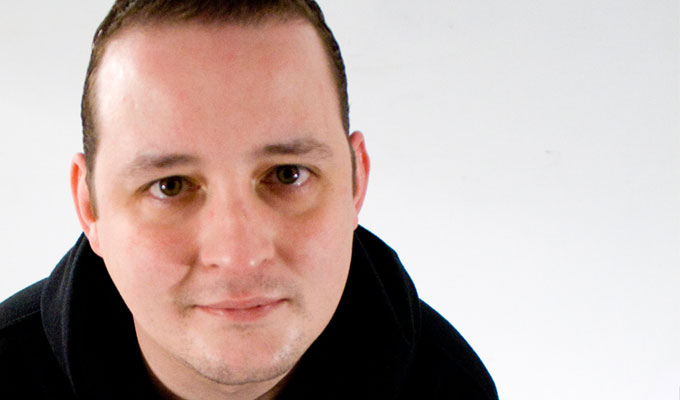 Barry Dodds
ParaPod movie finally gets its cinema release
The movie spin-off from Ian Boldsworth and Barry Dodds' ParaPod will finally hit cinemas on September 27.
Subtitled A Very British Ghost Hunt, the docu-comedy will also be available to view on demand after distributors Blue Finch Film Releasing snapped up the rights.
The film tracks sceptic Boldsworth and lifelong believer Dodds as they drive their souped-up hearse to the haunted village of Pluckley in Kent; the home of the world's most violent poltergeist at 30 East Drive in Pontefract; and the underground labyrinths of Edinburgh.
It is the first feature film to be made on the back of podcast, and was directed by Boldsworth himself through his production company Infinite Hermit.
Boldsworth said: 'The sell-out preview of January 2020 in London's Leicester Square rather cruelly tricked me into believing this arduous journey of listening to Barry's ghost nonsense had an end in sight. In March 2020, two dates into the UK screening tour, it was clear that the universe had other ideas.
'So I am truly delighted that this unique film is finally going to be witnessed by others, and I can get the sympathy I deserve for putting myself through this supernatural bombardment.'
Dodds added: 'After what has felt like (and literally has been) years of waiting for the wider world to see the film which dominated so much of our working lives, it's a real pleasure to know that it will finally be out there for the world to see.
'It's a unique experience to hear oneself in the grip of mind-bending fear but I hope both sceptics and believers will take away something from this film, hopefully, something different to what they brought to it.'
Our review of The ParaPod movie
Here is a trailer:
The 108-minute ParaPod movie has been given a 15-certificate with censors noting: 'There is strong language ("f**k", "motherf**ker"), as well as milder bad language including uses of "pricks", "wanker", "twat", "dick", "piss", "bloody", "bollocks", "arse" and "shit".''
Read More
Published: 19 Jul 2021
He went into rehab – inspiring the final part of…
16/03/2007
Past Shows
Edinburgh Fringe 2007
Film