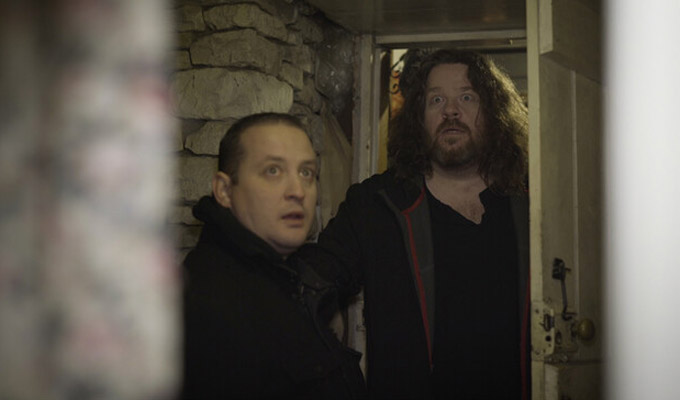 In 2015, Ian Boldsworth and Barry Dodds decided to start recording their arguments about the existence of ghosts. Lifelong believer in the paranormal Dodds, and hardwired skeptic Boldsworth went head to head in The ParaPod podcast with staggering results.
Three series, 2.3m downloads, sold-out live shows and specials later, Boldsworth made this the first podcast to be turned into a feature length film, and in 2020 The ParaPod Movie will be unleashed.
Taking to the roads of the UK in a souped-up hearse they visit the most haunted village in the world, the home of the world's most violent poltergeist, the underground labyrinths of Edinburgh, and everywhere in between, as Barry tries with increasing desperation to find some proof to convince his cynical friend that ghosts are real. What follows is a journey of true discovery, of shocks, emotional turmoil and a bewildering climax, peppered with The ParaPod's trademark conflict and hilarity. You won't believe it... but he will.
The launch tour features a live Q&A with Ian Boldsworth and Barry Dodds.
Upcoming Dates
Sorry. We have no upcoming listings for The Parapod Movie.
Reviews
It's impossible to write about The Parapod Movie without acknowledging the remarkable way it was financed.
14/02/2020
These comics also appear in: