Latest Unforgettable Five
Comedians recollect some of their most memorable gigs.
Sat 17 August 2019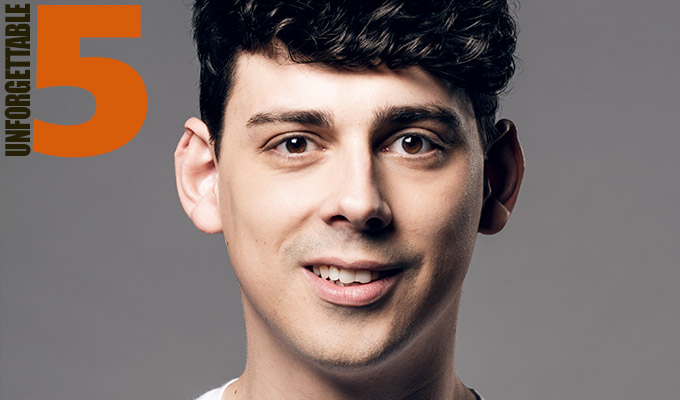 17/08/2019 … First gig My first gig was November 5, 2009 at the student union at Oxford Brookes.
Fri 16 August 2019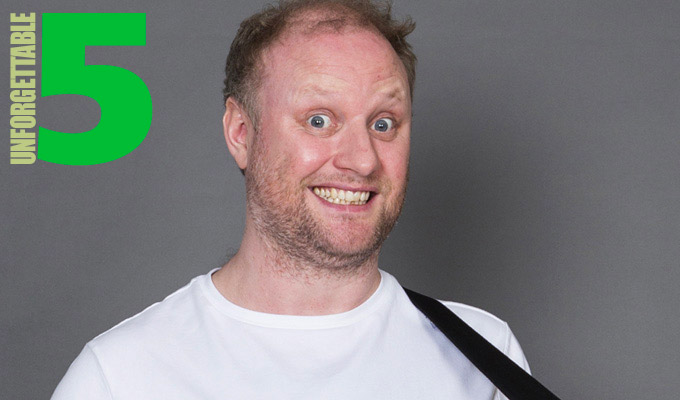 16/08/2019 … First gig It was in the student bar in University College Dublin.
Thu 15 August 2019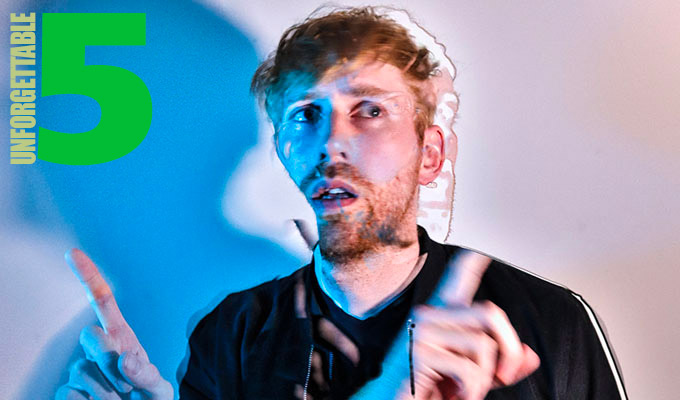 15/08/2019 … Most drunk/coked up heckler Most of the time, when someone heckles, you deal with it, make them look silly, they learn their lesson.
Wed 14 August 2019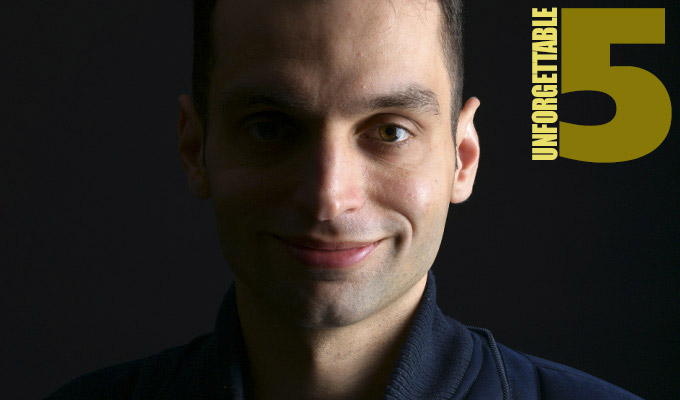 14/08/2019 … Gig that changed my life I had a particularly bad gig on a compilation show at the Fringe - I knew it was going to be tough when a 50-strong hen night…
Tue 13 August 2019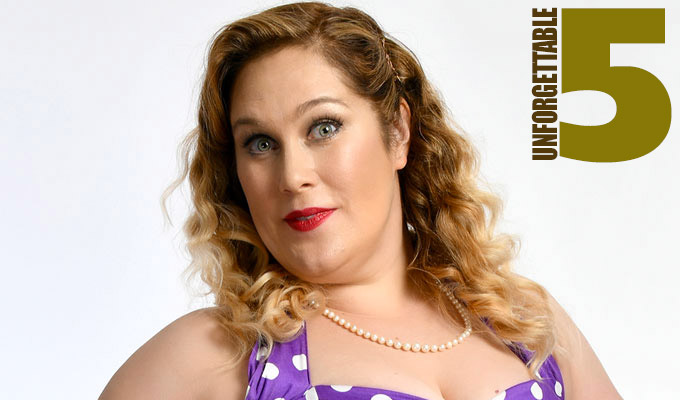 13/08/2019 … First gig My first gig was televised.
Mon 12 August 2019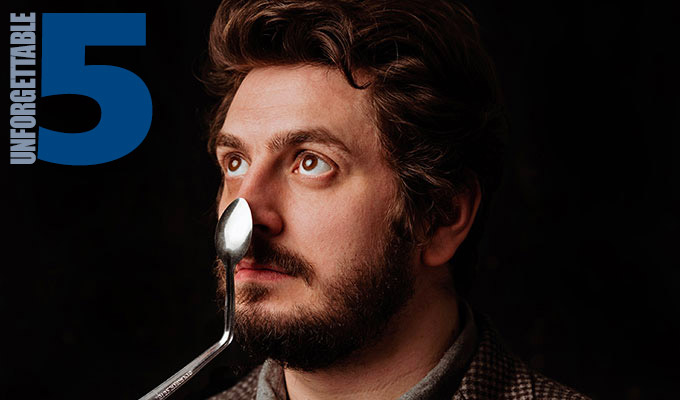 12/08/2019 … First gig I'm very prone to acting without thinking and doing my first gig at a So You Think You're Funny? heat in Bristol is proof of that.
Sun 11 August 2019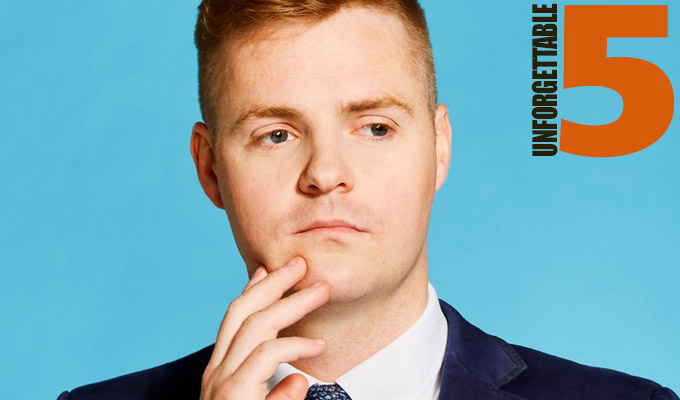 11/08/2019 … Best heckle I watched back a TV stand-up spot and saw that after one of my punchlines, they cut to a shot of a man in the crowd checking his watch.
Sat 10 August 2019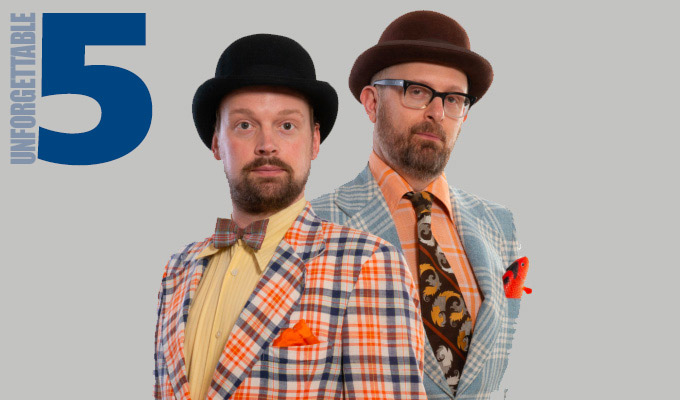 10/08/2019 … First gigOur first gig as The Establishment was at an alternative London comedy night called The Lost Cabaret; a weird and wonderful night of character and clown…