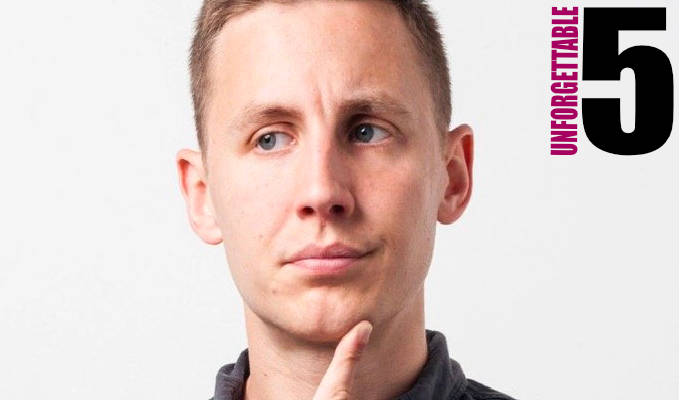 When the audience started chatting, my soul would die
Fresh from opening for Kevin Hart in a series of gigs in Belfast, Northern Irish stand-up and podcaster Shane Todd recalls five of his most memorable gigs, ahead of a London date later this month.
First gig
The Black Box in Belfast. I think it was 2006. The line-up was Paul Currie, Neil Dougan, Diarmuid Corr and Gerry McBride. I was a very nervous 18-year-old with braces. It went really badly and I forgot my entire set. So naturally I decided this was the calling for me.
Best gig
The first time I did a solo show at Mandela Hall in Belfast stands out as a time where I realised I could play a venue in my home city usually reserved for TV acts from the UK. It was 450 people and if that was as big as it got I would have been delighted.
I had been diagnosed with Crohn's disease that year and that's what the show was about. So to be back performing and in such a great venue was amazing.
Worst gig
Oh there's been a lot. Sometimes my fault, sometimes not. In the early days, the gigs where you lost the crowd were so hard to take. When the audience just started chatting amongst themselves my soul would die.
The first time I headlined a comedy club I was absolutely not ready, got drunk and wore a suit for the first and only time. That.
Gig that taught me the biggest lesson
A year into stand-up, I did a support slot for Daniel Sloss. He told me to not rush to the mic so much. But to take my time and get comfy. That changed my act so much for the better. He was nine at the time.
Gig that changed my life
Recently doing tour support for Kevin Hart. We've done 15 shows while he's over shooting a movie for Netflix. They've changed my life for the way I approach stand-up. Watching his process, material tweaks and just being in the room has absolutely made me a better comic.
• Shane Todd is at Leicester Square Theatre on May 26. Tickets.
Published: 10 May 2022