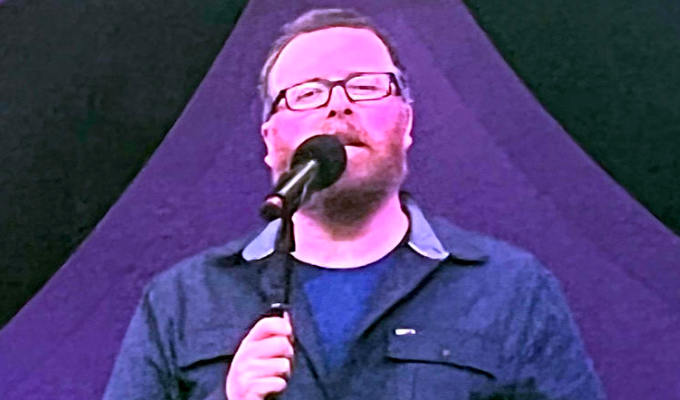 Buckingham Palace asked Frankie Boyle to join the jubilee celebrations
He's not exactly known for his pro-Monarchy material – but Frankie Boyle has revealed that he was invited to take part in the Platinum Jubilee celebrations.
The comic told how he was approached him to take part in the Buckingham Palace event last month, by someone who had apparently never even heard about the sort of jokes he cracks.
'I have never been so overwhelmed with the feeling that my work has been misunderstood,' the Glaswegian told the Latitude festival yesterday. Before launching a volley of jokes about Prince Andrew's reputation.
During his set in Suffolk, the comic also spoke about 'cancel culture', defending people's right to be offended by jokes, but also calling for a sense of perspective.
He said jokes are fictional and 'fiction shouldn't have much sway' – and called for those angered by comedy to understand 'there's a difference between someone without power saying something and someone with power doing something.'
Although he conceded that as a well-known comic he has a small amount of power – but 'not quite enough to get on Taskmaster'.
Boyle added that he could crack dark gags because the rules of engagement of a stand-up set were well-defined, and took a swipe at fellow comics who always complained about being silenced.
'I'm not one of those comedians who's like, "Ooh, I've been silenced". I hate those people. Anytime I hear someone saying that, I always think, "How come I can still hear you?".'
And he took special aim at one comic who is often talking about being cancelled.
'I've nothing against Ricky Gervais and I've nothing against Ricky Gervais fans,' he said. 'Stupid people need to laugh too.'
Published: 24 Jul 2022
Recent Punching Up
What do you think?