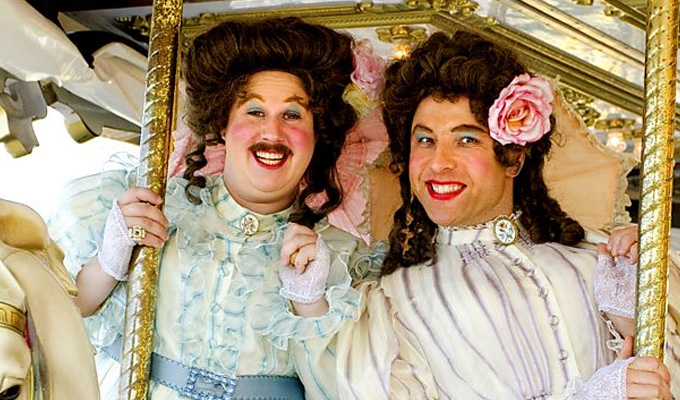 Little Britain 'set back the LGBT cause'
Celebrity DJ Fat Toy has blamed Little Britain for setting back the LGBT cause by years.
Speaking during Pride, the star said: 'I think we've moved forward a couple of inches but we've gone back a good metre in some cases.
'The way we've been portrayed since the Seventies, Eighties and Nineties, that whole image of Larry Grayson and "Shut that Door'"or Dick Emery or Little Britain.
'That kind of TV humour pushes us back. It paints us all wearing feather boas wearing high heels and running around screaming. There's a lot more to our community than that.
'I laughed, but laughed uncomfortably at Little Britain. There were just points where I thought, "Oh no!"'
Fat Toy, who has just released his memoirs I Don't Take Requests, made is comments on Virgin Radio Pride's Telly Talks, which will air next week. They were reported by the Sun's Bizarre column today.
Published: 15 Jun 2022
Recent Punching Up
What do you think?