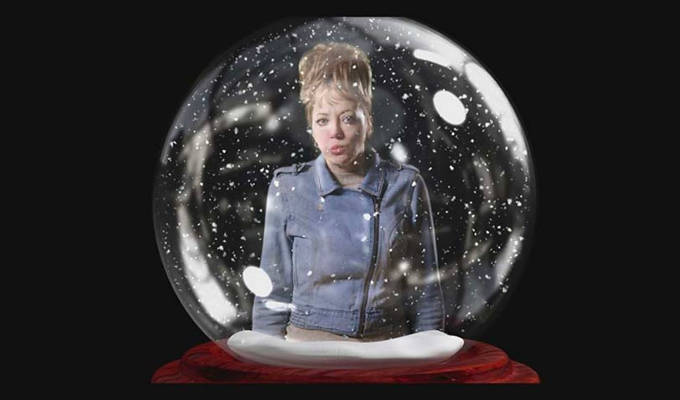 Why Diane Morgan's no fan of Christmas
She might be making a Christmas special of her BBC comedy Mandy, but Diane Morgan is no fan of this time of year.
'I don't really like Christmas,' the Philomena Cunk star says. 'It sort of forces you to look into the past, and not everyone is having a great time at Christmas.
'It's hard to enjoy the day when you think of all the people on their own while you're doing a jig.'
And when asked about her favourite Christmas film, Morgan suggest something entirely unfestive.
' It's not a film, but I like the documentary series, The World At War, she says. 'Although they never made a Christmas episode of it. I suppose the Stalingrad episode is the closest you get.'
Her screen alter-ego is no fan of the festivities either, and the special - We Wish You a Mandy Christmas - is based on the Christmas Carol, with three ghosts trying to get her into the spirit. The cast also includes Johnny Vegas, Pearce Quigley, John Cooper Clarke, Jo Hartley and Michael Spicer.
* We Wish You a Mandy Christmas airs on BBC Two on December 20 at 10pm
Published: 4 Dec 2021
What do you think?