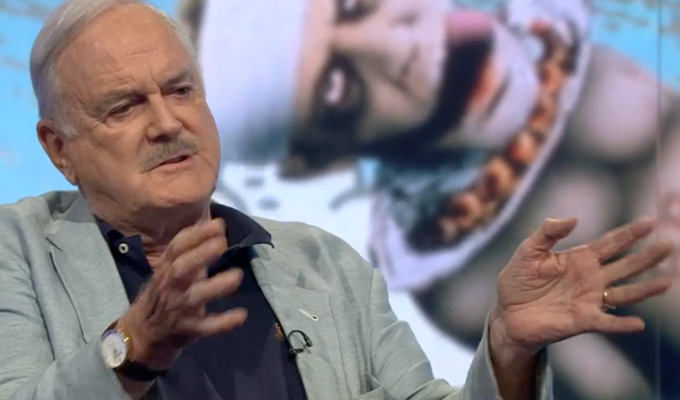 Meet John Cleese
John Cleese is to play a gig in Manchester –and is charging fans £550 if they want to meet him afterwards.
The Fawlty Towers creator is staging an 'evening with' show at Bowlers Exhibition Centre on July 19 – with a host of lucrative merchandising opportunities.
The gig is on so-called 'freedom day', when it is hoped all Covid social distancing rules will be scrapped.
To see the show costs £30, but fans can also play £137.50 for Cleese's autograph and £165 to have their photo taken with the comedy star – neither of which includes admission to the show.
Cleese has often complained about the cost of his divorces - and even titled his 2011 show The Alimony Tour. He has even joined the Cameo platform, where he records personalised video messages for $300 (£215) a time to boost his coffers
In an interview with the Irish Independent last month, 81-year-old Cleese said money is 'the killer' of creativity, explaining 'because it provides huge anxiety, it just means that people stop thinking, "How could we make this as good as possible?" They say, "How can we make it as commercial as possible?"
Cleese can next be seen on the big screen in Clifford The Big Red Dog, where he plays a magical animal rescuer.
Tickets for the Manchester gig - and its tie-ins -are available here.
Published: 30 Jun 2021
Recent Punching Up
What do you think?