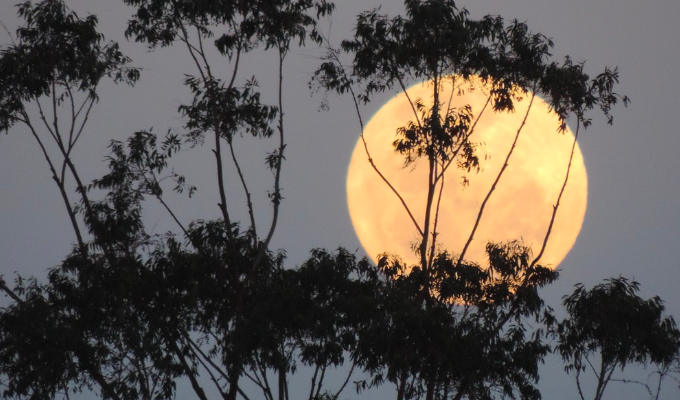 Does this supermoon look familiar?
Tweets of the week
My dad's got a job installing the queuing barriers in shops, he can be a bit miserable sometimes but at least you know where you stand with him.

— Olaf Falafel (@OFalafel) April 26, 2021
IDEA: Petition to rename country "AAA United Kingdom" to make using drop-down menus easier.

— Gary Bainbridge (@Gary_Bainbridge) April 27, 2021
Not being funny but this super moon looks an awful lot like a Clark Kent moon without its glasses on

— William Stone (@itswilliamstone) April 26, 2021
My main regret over the past year is that I do not live in Dulwich and as such was unable to take a photo of empty streets at the height of lockdown and post it with the caption 'ding dong Dulwich is dead'

— Peter Brush (@peter_brush) April 24, 2021
I just wish somebody would measure They Might Be Giants so we can get rid of the uncertainty and move on.

— Jason (@NickMotown) April 29, 2021
Guy: are you just giving out individual crisps to people in the street?

Me: Yeah. Wotsit to you? *Give him a wotsit*

Guy: thank you

— Andy Field (@AndyAndyField) April 28, 2021
COMPUTER: Enter password.
ME: corrpasswordect.
COMPUTER: Password is incorrect.
[I laugh]
COMPUTER: You're a dick.

— GlennyRodge (@GlennyRodge) April 28, 2021
It's sobering to know that there are Belfast politicians that look at my Parkinson's and sexuality and believe it's the latter that needs curing.

— Paul Sinha (@paulsinha) April 30, 2021
Published: 30 Apr 2021
Recent Punching Up
What do you think?