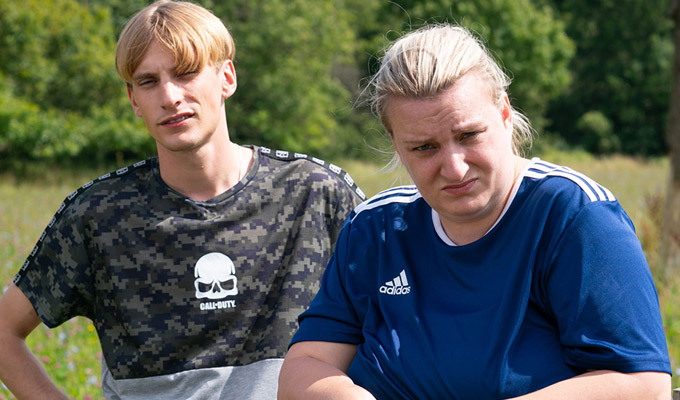 This Country duo: We're skint
This Country may have become a huge hit – but sibling creators Daisy May and Charlie Cooper say they are still penniless, thanks to some reckless spending.
'We're absolutely fucking skint at the moment.' Daisy said in an interview with The Sun today.
'I've got £150 in my bank. The problem was, when it happened, I didn't put any money aside and I absolutely spunked it up the wall on crap like candles and ASOS deliveries.
'Then my husband was like, "Where's the money aside for tax?" and I was like, "What money?"
'I just need an advert, like a P&O advert, like Rob Brydon.'
Charlie added that they had 'missed the boat' on earning money from DVD sales.
The siblings – who also play Kurtan and Kerry Mucklowe – could get a windfall if a US pilot is picked up for a series. But they previously revealed they are only getting about paid around £2,000 each for the trial episodes
However, Daisy doesn't seem to be doing too badly for work, having a role in Armando Iannucci's movie The Personal History Of David Copperfield and HBO series Avenue 5, where she plays Sarah, a member of the bridge crew, right. Meanwhile, Charlie had a role in last year's ITV crime drama A Confession, opposite Martin Freeman.
Speaking ahead of the comedy's last ever episode tonight, the siblings told how first started working on This Country a decade ago, writing between shifts as cleaners.
They were initially signed by NBC and ITV and shot a pilot episode that was not picked up, before approaching the BBC.
'When we went into our meeting, Phoebe Waller-Bridge had just left and they commissioned Fleabag and This Country on the same day,' Daisy said.
Published: 23 Mar 2020
Recent Punching Up
What do you think?