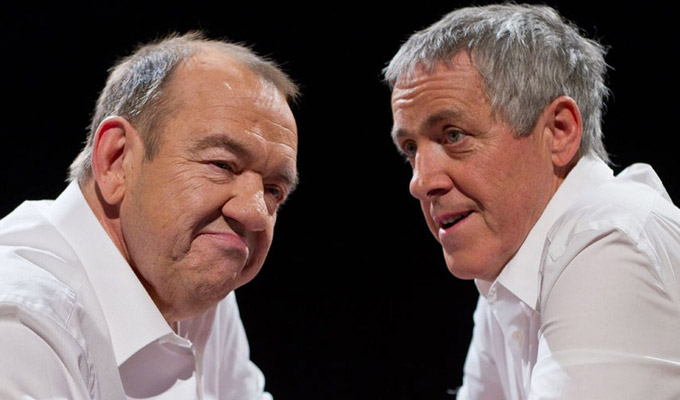 Miffed Rhys Jones
In his double act, Griff Rhys Jones was never quite as recognisable as Mel Smith – as he occasionally felt to his frustration.
Clive Anderson, in the new issue of The Spectator magazine, tells of a time when Jones was being driven to a recording and as he got close to his destination spotted his colleague waiting on the side of the road.
He wound the window down and shouted 'Mel!' but, rather than slowing down, the driver sped up.
Jones asked him to stop. 'Nah,' said the driver. 'Famous people don't like it when you do that.'
Published: 20 Feb 2020
What do you think?