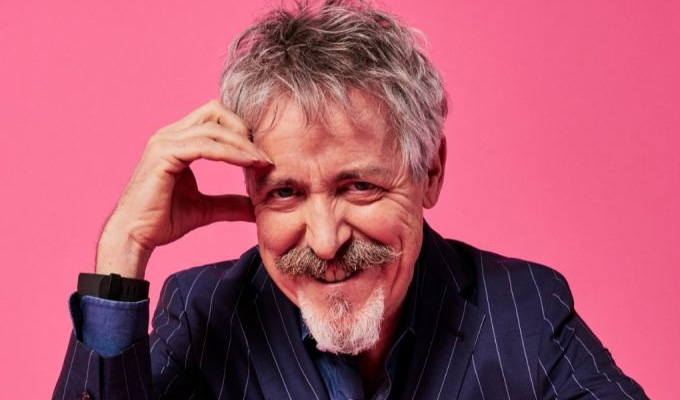 Griff Rhys Jones
Date of birth:
16-11-1953
Griff Rhys Jones started comedy with the Cambridge Footlights, and after graduated joined BBC Radio Light Entertainment as a trainee producer. He had several roles in the first series of Not The Nine O'Clock News in 1979, and took over from Chris Langham as a permanent cast member from the second series.
On the show he formed a partnership with Mel Smith, which led to their own sketch show Alas Smith and Jones. They also established TV company Talkback Productions, which they sold for £62 million.
Jones has also presented travelogues; starred in Three Men In A Boat and its sequels alongside old friends Rory McGrath and Dara O Briain; presented It'll Be Alright on the Night since 2008; and acted in shows such as Agatha Christie's Marple.
On the West End stage he played Fagin in Oliver! from 2009 to 2011 and has won two Olivier awards for best comedy performance, a decade apart: for Charley's Aunt in 1984 and An Absolute Turkey in 1994. He also appeared as Toad in The Wind in the Willows at the National Theatre in 1990.
Read More