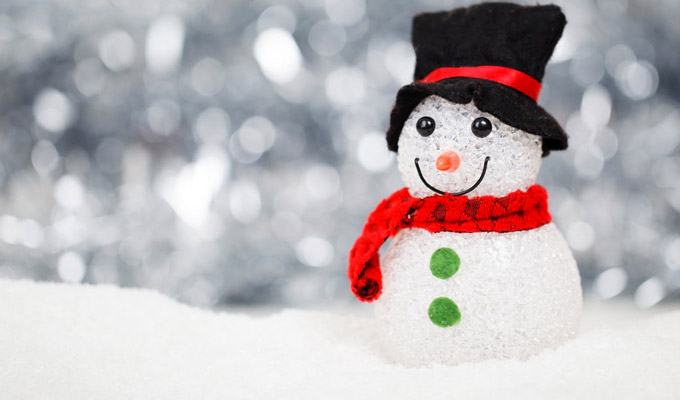 What's that about the Snowman?
Tweets of the week
Hey guys, remember I told you I lost some weight last year? Don't worry, I found it again.

— Doc Hap (@drhappyknuckles) December 12, 2019
So, Roy Wood. The SNOWMAN brings the snow? How does the snowman achieve existence before the snow is brought?

— Sanjeev Kohli (@govindajeggy) December 13, 2019
A snake forced my great-granddad into joining the South African army. It was a Boer Conscriptor.

— Ayn Randy (@ItsAndyRyan) December 12, 2019
Had a nightmare where I was trapped in a snow globe, was really shaken up

— Mark Simmons (@JokesWithMark) December 7, 2019
My friend @Edgar_Phillips_ - with his artist's eye - has seen something distinctly alarming in the new electoral map of the UK #thetruthisoutthere #excellent pic.twitter.com/K6GYwgdRBE

— Stephen Fry (@stephenfry) December 13, 2019
NAME CALLING

Some names like Beauchamp,
get mispronounced
unless you teauchamp,

thought Niamh Cholmondley,
glolmondley.

— Brian Bilston (@brian_bilston) December 13, 2019
Published: 13 Dec 2019
What do you think?